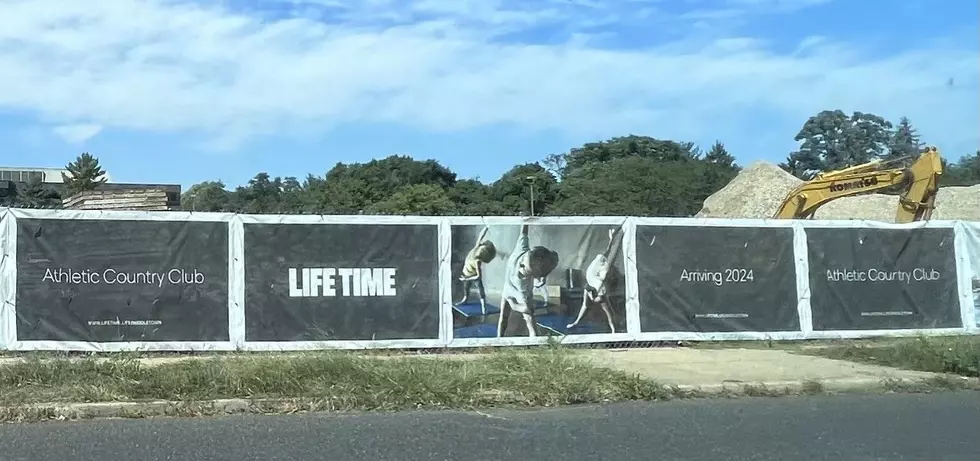 Latest Look at the Huge Lifetime Fitness Center Project in Middletown, New Jersey
Shawn Michaels
It looks to be a huge project happening in Monmouth County and it's coming to Middletown in 2024. It's the Lifetime Fitness Center on Newman Springs Road. I was recently traveling through this area and I grabbed some photos of the latest construction to share with you.
According to a Patch article, following some objections the fitness center project continues in Monmouth County. "This is the luxury fitness complex — a three-story building with two pools and a beach club at ground level — that will be located on Half Mile Road, just off Exit 109 on the Garden State Parkway. It will be located at the site of what is currently an empty office building; that building is currently being torn down."
Lifetime Fitness is no stranger to New Jersey, the gym has locations in several sites in the Garden State including in Florham Park,  Bergen County/Montvale, Berkeley Heights, Bridgewater, Mount Laurel, and Princeton.
I noticed the signage indicated that the new fitness center would arrive in 2024, although according to the patch article there is no official date given for the launch of Lifetime in Middletown.
According to the Patch article, "Once it opens, this will be a 120,000-square-foot, three-story fitness and wellness complex. The Life Time company says don't call it a mere "gym" and markets it instead as a resort-style pool club."
What are your thoughts on this project? we always love getting your feedback and encourage your comments below. Take a moment to go through our photo gallery and see the latest look at the work at Lifetime Fitness in Middletown.
Latest Look at Lifetime Fitness Complex in Middletown, NJ
Look at the Lifetime Fitness Center Coming to Monmouth County in 2024
The 10 Deadliest Intersections in New Jersey, 2 Being Here at the Jersey Shore