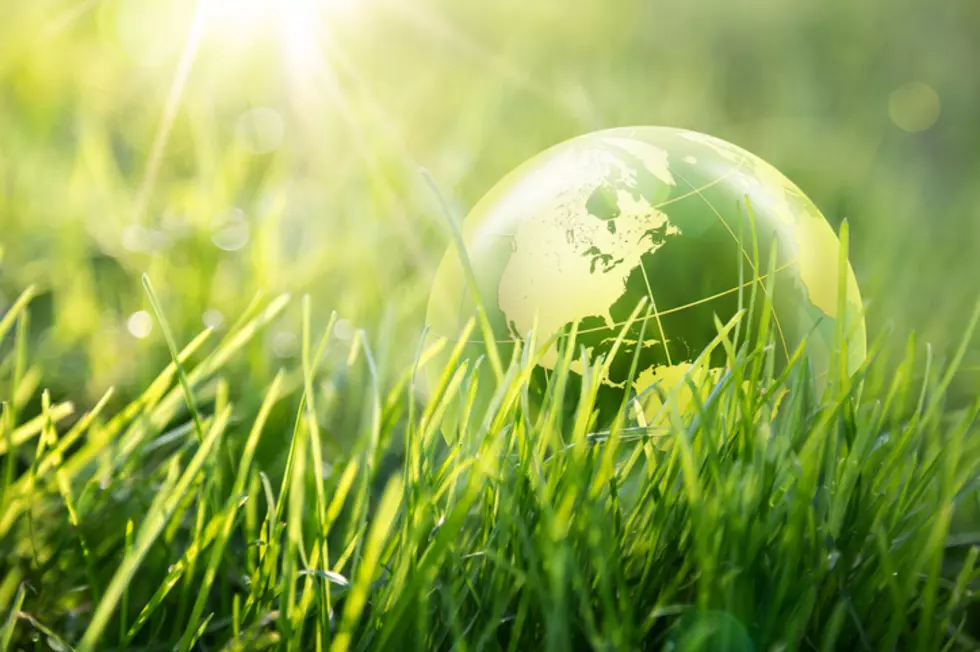 Jersey Shore Earth Day 2017
RomoloTavani/ThinkStock
There are a ton of ways to celebrate Earth Day this weekend (and in some cases, next weekend).
Earth Day Celebration
April 22, 2017, Noon-4pm
Wharton State Forest, Batsto Historic Village
Nature talks & walks and other family fun activities
Free Admission / $2 Fee for Ice Age Pinelands Wetlands Presentation
Celebrate Earth Day
April 22, 2017, 10am-3pm
Smith's Woods Area, East Railroad Ave. Smithville Park, Eastampton
Celebrate Planet Earth by getting outside, connecting with nature, and learning something new.
Seedling Giveaway
April 22, 2017, 10am-4pm
Cape May County Park
In celebration of Earth Day, Middle Township's Environmental Committee will distribute 500 seedlings to visitors to the Cape May County Park.
Earth Day Celebration at the Zoo
April 22, 2017, 8:30am-4pm
Cape May County Zoo
Celebrate Earth Day by kicking off with a 5K Mile Run (or 1 Mile Fun Run/Walk) at 8:30am. Following at 10am, there will be plenty of family friendly activities, and will also include information on how to care for nature.
Earth Day Community and Marine Debris Clean-up
April 22, 2017, 9:00am to Noon
Nature Center of Cape May Cape May Harbor, 1600 Delaware Avenue, Cape May NJ 08204
Learn about wildlife gardening and other basic maintenance chores while assisting Nature Center staff and volunteers in sprucing up the gardens for spring. This date coincides with Clean Ocean Action's annual Beach Sweeps.
Earth Day
April 22, 2017, 10am
Belleplain State Forest, Nature/Interpretive Center
Come out and show your appreciation for the Earth.
Earth Day
April 22, 2017, 11am-5pm
Huber Woods Environmental Center
See snakes and reptiles at the FREE event. In addition to the hands on activities, there will also be fresh pond animals on display.
Earth Day
April 22 2017, 11am-5pm
Monmouth County Parks System has a full slate of events you can see here.
17th Brick Township Green Fair
April 22, 2017, 10am-2pm
Brick Township High School
Learn about projects that are greening the community. Meet others who care about going Green and building community resiliency. Interactive displays, activities for all ages, farmers' market vendors, and tree seedling giveaway.
TRMF & LAWKI Rain Barrel Workshop and Painting Night
April 22, 2017. 6pm-7:30pm
Shops @53 Main, 53 Main Street, Toms River NJ 08753
This is a FREE event by co-hosts Toms River Moving Forward and LifeAsWeKnowIt, two groups in Toms River looking to create more sustainable, regenerative futures with community garden initiatives. Free snacks provided!
ACUA's 27th Annual Earth Day Festival
April 23, 2017, 10 am until 4 pm (rain or shine)
6700 Delilah Road, Egg Harbor Township, NJ 08234
The celebration has many exciting events such as hayrides to the top of the landfill, tours of the recycling center, wind farm and wastewater facility, free workshops and entertainment to name a few. Over 100 vendors, crafters and exhibitors will be part of the celebration.
Arbor Day Celebration
April 28, 2017, 1:30pm
275 93rd Street, Stone Harbor NJ
Arbor Day Celebration and Tree Dedication. Stone Harbor Elementary School students Kindergarten through Fourth Grade, will be sharing, songs, stories, poems and Arbor Day facts. This celebrations will take place outside the school on 93rd Street. This years tree will be dedicated to former Stone Harbor Mayor Suzanne Walters.
Earth Day Cleanup
April 29, 2017, 8:30 to 11:30am.
Edwin B. Forsythe National Wildlife Refuge, 800 E. Great Creek Road, Oceanville, NJ
Help clean up the environment and learn how Edwin B. Forsythe National Wildlife Refuge protects, conserves and enhances habitat for fish and wildlife. Rain or Shine. Registration required. This cleanup is co-sponsored by Galloway Township Clean Communities program.
Holmdel's 19th Annual Earth Day Festival
April 29, 2017, 12pm to 5pm
Bayonet Farm, 41 Middletown Road, Holmdel, NJ 07733
The 19th Annual Holmdel Earth Day Festival is a rain or shine event! Professional Folk / Rock artists and special shows for children take place in beautiful barns.
More from 105.7 the Hawk: