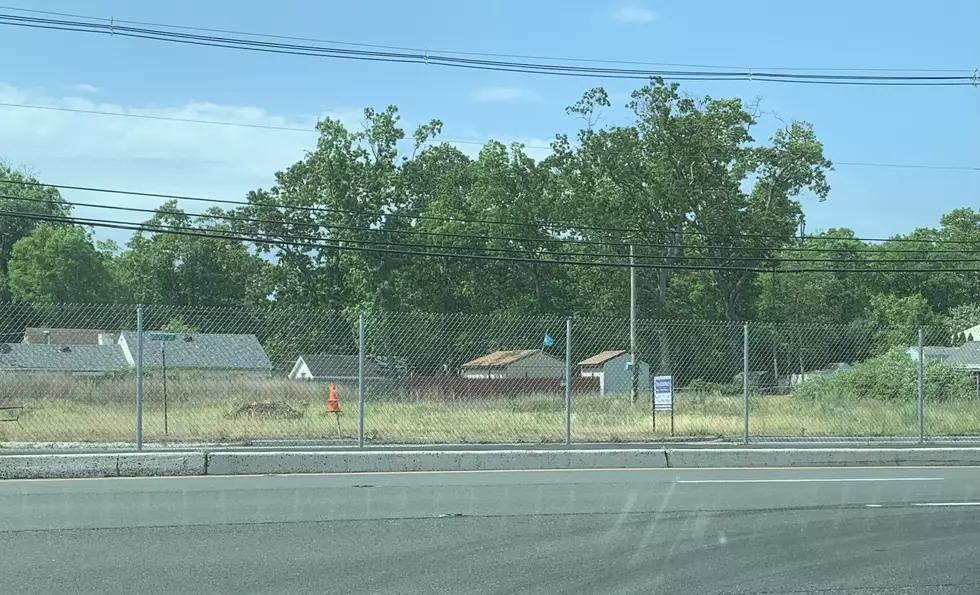 Interesting, What Could Be Built at this Location in Toms River, NJ?
Shawn Michaels
This property is located on Route 37 near Garfield and Harding Avenues in Toms River. It's a pretty decent size lot and I believe is a "corner" property. Perfect spot for something new and exciting here in Ocean County.
Now the question is, what does Toms River need on Route 37? This is along Route 37 eastbound, just down from this vacant location is the spot that they just built the new Dollar General at.....that location we showed you under construction is now built and open, in fact they are hiring.
Listen to Shawn Michaels mornings on 92.7 WOBM and download our free 92.7 WOBM app.
So now that we let you know where this vacant location is located, and showed you what it looks like from Route 37.....what do you think would be a good fit? Now I think if you are gonna say keep the open space, and I'm all for that, lets clean it up and plant some trees and bushes and make it look like a nice "open space" not just a vacant lot with garbage and dead plants and weeds.
If you think you know what you would like to see built in this location, then share your ideas and let us know what kind of business is good for Route 37 in Toms River. Post your comments below 👇
By the way, if you know of what Is already planned for this location please let us know. I'm curious to see if there are plans and if so what those plans are.
50 Famous Brands That No Longer Exist