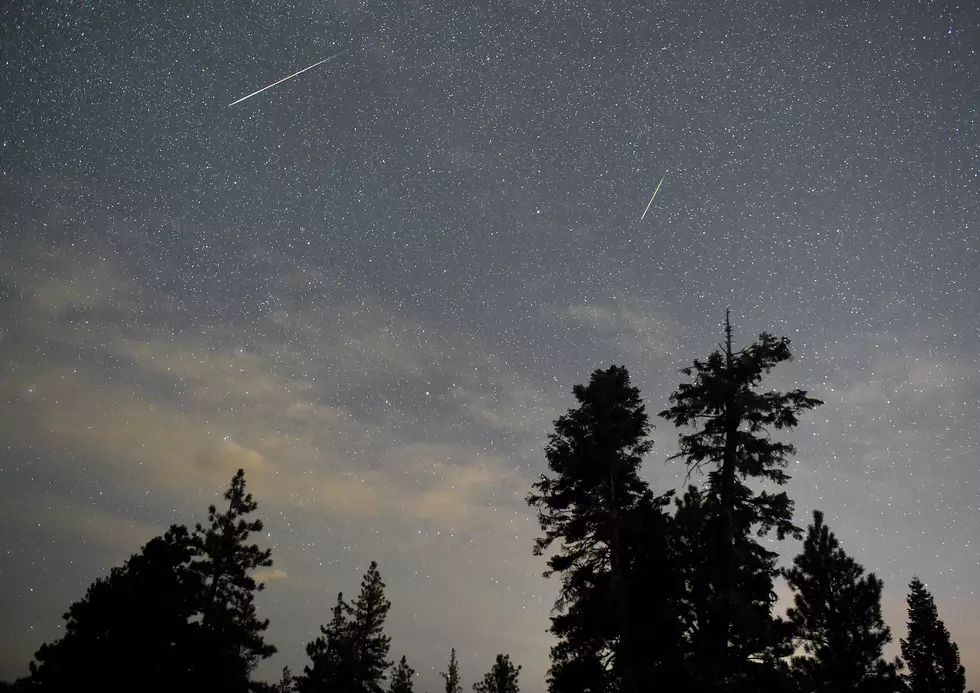 How To Watch Tonight's Meteor Shower
Ethan Miller/Getty Images
The Lyrid Meteor Shower runs for ten days each April, from the 16th through 26th. It usually hits its peak on the night of the 22nd, which means you should be able to get a fun extraterrestrial light show tonight!
Of course, the last time we had some potential celestial excitement for the Jersey Shore, cloud cover made it impossible to see the rocket launch. Unfortunately with todays' forecast calling for showers and clouds, it seems like we might be stuck with low visibility again. It really will all depend on what time the clouds clear up, and how late you're willing to sit out on your lawn staring at the sky. We're also at the mercy of the moon, which happens to be just getting past Full, but will still be a bright spot in the night sky, washing out some of the meteors.
Your best bet is to head somewhere without a lot of light pollution. Living in the most densely populated state makes that a bit difficult. The other key is to be in an area that has a wide open sky; it doesn't really help to just go into the woods, because the trees will be blocking a lot of your view.
If the conditions work out, you should be able to spot about 20 meteors per hour. If you manage to get some good pix or video, feel free to send it to us, we'd love to share it!
More from 105.7 the Hawk: