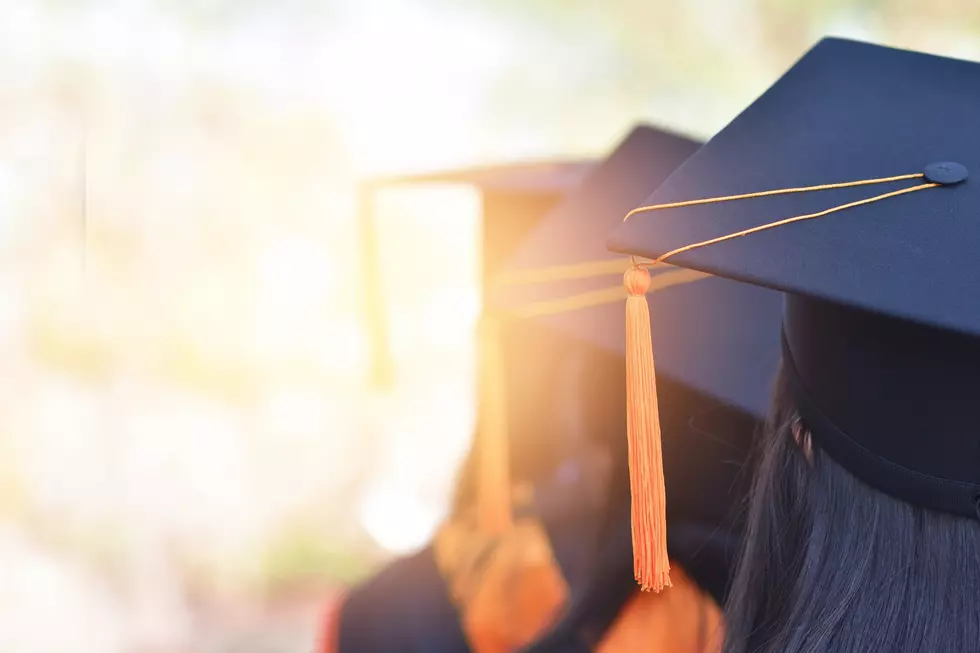 Here Are The New Guidelines For 2020 Graduations
Getty Images/iStockphoto
The latest update in the battle over 2020 graduation ceremonies came yesterday when Governor Murphy said that schools would be able to hold graduation ceremonies.
NJ.gov outlined the new rules, as established by the New Jersey Department of Education and the Office of the Secretary of Higher Education. According to the DOE and OSHE, graduation ceremonies must fulfill the following requirements:
Must take place on or after July 6, 2020
Must take place outdoors or be drive-in/drive-through (no indoor ceremonies will be allowed)
Must adhere to the relevant capacity limitation in place at the time of the ceremony (this may require districts to hold multiple ceremonies held over a period of time to ensure capacity restrictions are not exceeded)
Districts and institutions must determine the minimum number of staff and faculty necessary to facilitate commencement ceremonies and adjust attendance requirements accordingly
Caps, gowns, diplomas, and other materials must be mailed to individual student homes, sent electronically where possible, or otherwise distributed in a manner that complies with social distancing guidelines
All activities must be coordinated in consultation with municipal officials, such as the local Office of Emergency Management, local law enforcement, first responders, and local health officials.
I have a large family (on both my side and my wife's), and a lot of cousins who are graduating this year. It was tough on all of them to have school closed, and it was just as tough on the parents to not be able to see their pride & joy make the walk to receive their diploma. I know it's a big relief to students and parents alike that they'll be able to have some sort of commencement ceremony.
Enter your number to get our free mobile app
CHECK OUT THE MOST EXPENSIVE HOUSE FOR SALE IN NJ