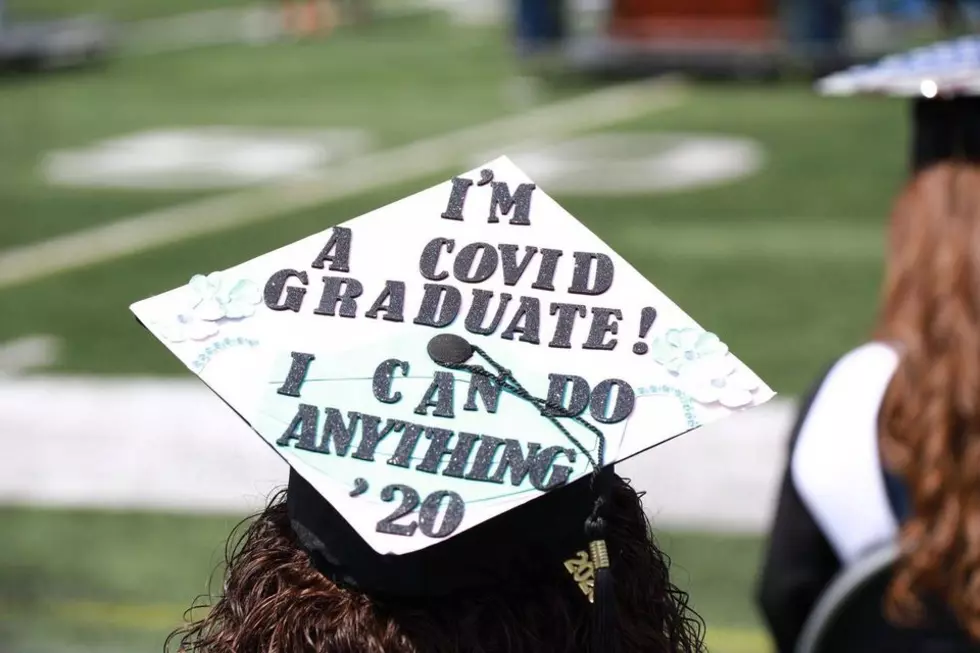 Congrats To The Monmouth University Class of 2020
Monmouth University / Anthony Deprimo
Yesterday was another one of the weirdest graduation ceremonies that any of us have ever seen.
When I went to Monmouth University, the graduation ceremony was traditionally held with Wilson Hall - I mean, "The Great Hall at Shadow Lawn" - as the backdrop. If my memory serves me correctly, my graduating class was the first to have our ceremony moved from campus to the PNC Bank Arts Center. There was a lot of grumbling from the seniors, because one of the big selling points for Monmouth is the beauty of the campus, and Wilson Hall - I mean The Great Hall - is a gorgeous piece of architecture that lends itself to great pictures. Moving to the Arts Center just felt kind of bland. I remember my graduation day being a rainy one too, so I was standing around with all my graduating friends, our robes and mortarboards soaking up the rain before the ceremony even began.
Flash forward to 2020. Who could have predicted that classes would be cancelled, graduations cancelled then rescheduled then postponed then re-rescheduled, gathering capacities rising and falling, and a ton of other craziness. High schools adapted as best as they could, and local colleges did the same.
I know it's something of a cliche at this point, but the graduation ceremony really is a big part of school. The cynic in me still thinks that the ceremony is more for the family than the student, but I will admit that my college graduation felt like more of a moment than my high school one.
I was glad to see that my alma mater decided to host a commencement ceremony, even if it was masked and socially distant and just set up on the football field at Kessler Stadium. Check out pics from this year's ceremony!
Monmouth University 2020 Graduation Ceremony
Enter your number to get our free mobile app
Barnegat High School's Socially Distant Graduation