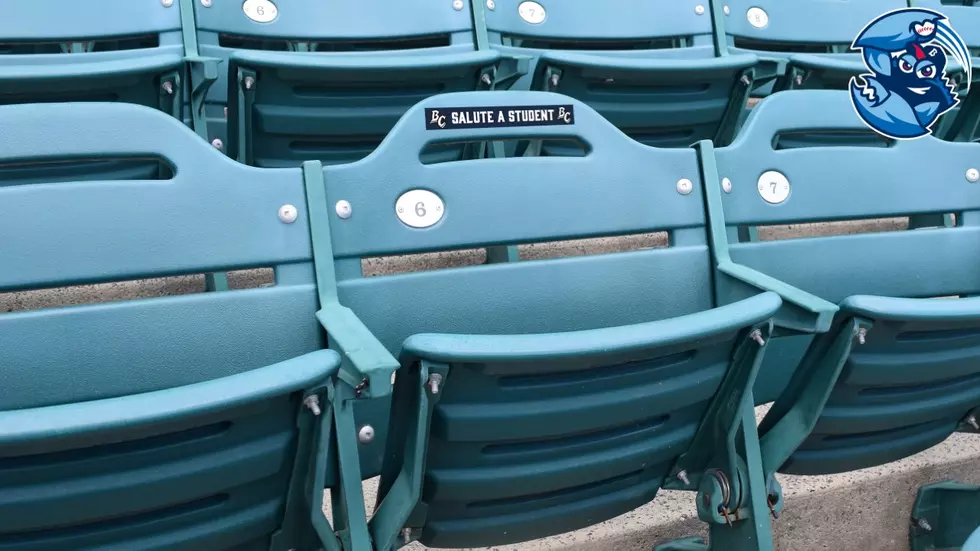 BlueClaws Salute Students With Seat Nameplates
Lakewood BlueClaws
It's been a year unlike any other, especially when it has come to schooling. Students are going through a unique experience, and lots of things have been set up to either try to bring some sense of normalcy, or at least give them a special send-off to make things a little less weird.
The Lakewood BlueClaws are letting you honor the graduating senior in your family by displaying their name on a nameplate on the seats at First Energy Park in Lakewood during next year's 2021 season!
Each nameplate is just $20, and includes two tickets to a 2021 game in that seat and an adjacent seat. Students will be able to sit in the stadium seat with their own nameplate and enjoy a BlueClaws game next summer.
BlueClaws Team President Joe Ricciutti said
Seniors all over the Shore had their senior years interrupted and cut short. This is a fun and unique way to make them a part of a Jersey Shore staple, the BlueClaws at FirstEnergy Park.
Only 500 nameplates are available, so CLICK HERE to get yours and honor your graduate. Unfortunately, due to size restrictions, only the graduate's name and graduating year will be displayed.
The BlueClaws will reach out to coordinate game selection once a 2021 schedule becomes available. Fans will also have the opportunity to purchase additional tickets for their selected game at a discounted rate.
This is a great gesture from the BlueClaws, and a fun, unique way to honor your grad! Get your nameplate fast before they sell out.
Enter your number to get our free mobile app
The Nine Best Baseball Players From New Jersey