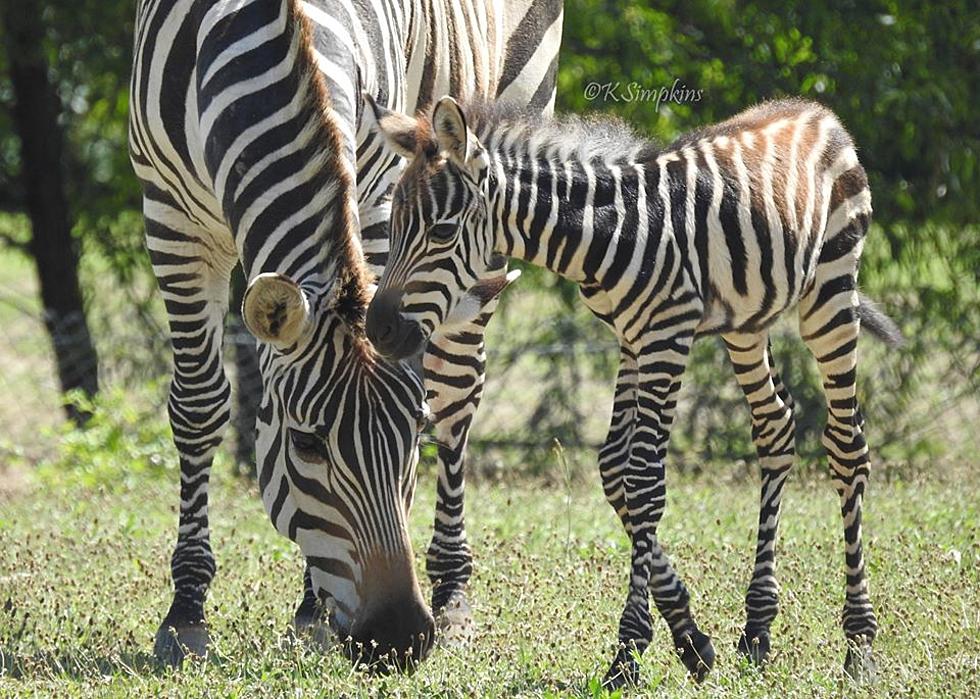 Help Name Cape May Zoo's New Zebra
facebook.com/capemaycountyparkzoo/
Look at this adorable little baby!
That little darling is the newest resident of Cape May Zoo - a baby zebra!
Zebra parents Ziggy and Greta had one other daugther, Gracie, before this new addition was born on Monday.
NJ.com said the zoo staff was keeping an eye on Greta because the gestation period of a zebra ranges from 345 to 390 days. That's a pretty big window, so zookeepers were constantly checking to see when the baby would make its debut.
Cape May County Freeholder E. Marie Hayes, the Freeholder liaison of the Parks and Zoo in the county, released a statement saying
After the past few months, dealing with the impact of COVID-19 and the closing of the Parks and Zoo, it's a great pleasure to deliver some good news and announce the arrival of the zebra foal
Right now, the baby is unnamed, and the Cape May Zoo is planning to run a contest to choose a name.
The Cape May Zoo is open from 10am to 4:30pm every day during the summer months. The County and Zoo do require visitors over the age of 2 to wear masks or face-coverings to protect staff, guests, and animals. Admission is free, but donations are accepted.
I love the Cape May Zoo, and I bring my family at least once or twice a summer. I will admit that I'm kind of torn about going this summer, just because part of me thinks "well, it's outdoors, I can stay far from people and stay safe", but the other part of me doesn't want to take the chance of being near any sort of crowd. Also, walking around a zoo in the heat and humidity of summer while wearing a mask does not seem fun. The allure of a baby zebra, though, may be too much to resist for me and my family.
Enter your number to get our free mobile app
12 Restaurants With Outdoor Seating You Want To Dine At