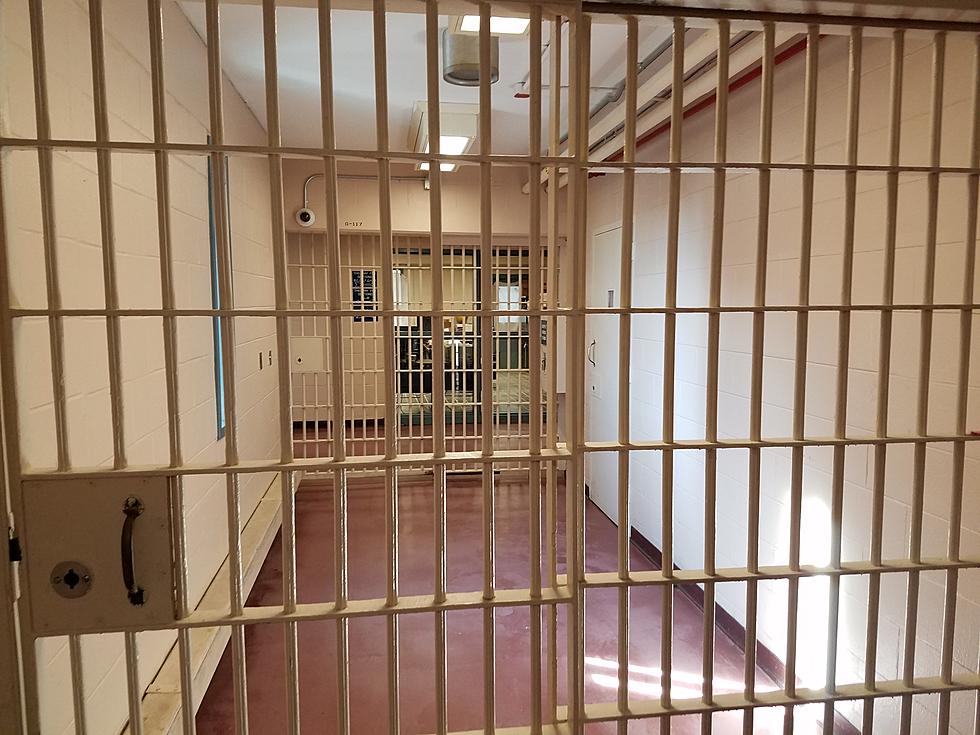 Good Samaritans detain carjacker at Sam's Club in Freehold
Prison door at the Monmouth County Correctional Institute. (Vin Ebenau, Townsquare Media New Jersey)
Freehold Police have arrested a Massachusetts man in connection to a carjacking among other related offenses.
Officers arrived to Sam's Club around 10:54 am on Monday for a reported white male, later identified as Maxim Kuropatkin, 24, of Springfield Massachusetts, who had stolen a vehicle and crashed while attempting to flee the area.
Police say that Kuropatkin had first tried to take items from a 52 year old Freehold Township woman.
Kuropatkin was scared off when the woman got into her vehicle and began honking her horn, which drew the attention of several other people in the lot.
Kuropatkin then approached an 83-year old Freehold Township woman, who was exiting her vehicle in the same area and he demanded the keys to her vehicle.
After taking this victim's keys, Kuropatkin knocked the victim to the ground, stole her vehicle and attempted to flee the area before losing control and striking a tree with the victim's vehicle.
Several Good Samaritans witnessed the incident/crash and followed Kuropatkin as he exited the vehicle and fled on foot into the adjacent Walmart store.
Kuropatkin was detained by Good Samaritans and Walmart Loss Prevention until patrol officers arrived on scene and took Kuropatkin into custody without further incident.
Kuropatkin was charged with Carjacking, Robbery, Criminal Attempt Robbery, Unlawful Possession of a Weapon, Possession of a Weapon for an Unlawful Purpose and Criminal Mischief.
He was lodged in the Monmouth County Jail pending a bail detention hearing.
Anyone having witnessed the incident is asked to contact PO Kevin Cross 732-462-7908 ext 6263 or Detective William Ketelaar of the Freehold Township Police Dept at 732-294-2110.