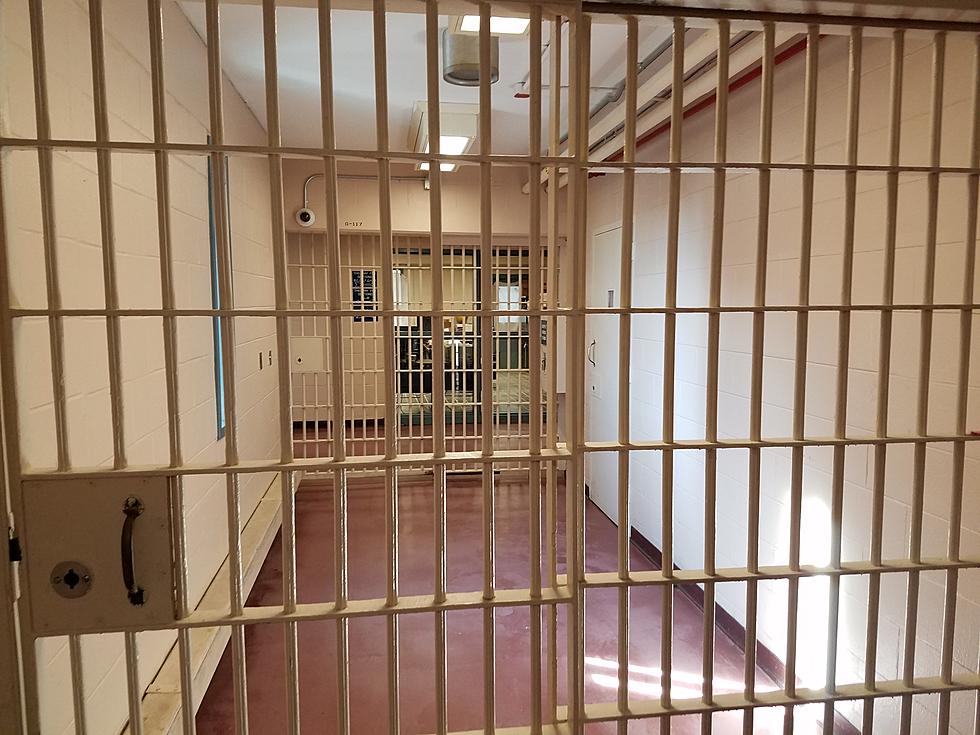 Newark man gets 6.5 years for orchestrating armed carjacking of Uber vehicle
Prison door at the Monmouth County Correctional Institute. (Vin Ebenau, Townsquare Media New Jersey)
A Newark man who helped orchestrate an armed carjacking will spend about 6.5 years/78-months in prison after being sentenced on Monday morning, according to Acting U.S. Attorney Rachael Honig.
Listen to Vin Ebenau mornings on Townsquare Media Jersey Shore Radio Stations, email him news tips here, and download our free app.
This all stems from an incident on August 13, 2019 when a woman parked her car, which Attorney Honig said is used as her work vehicle riding for Uber, while on Summer Avenue in Newark.
She was sitting in the vehicle around 11:00 pm when three men approached her with 25-year old Raquin Tanner, who was sentenced on Monday, going ahead of his two co-conspirators, walking forward and then looking into the passenger side and as he saw the driver alone, he signaled back to the others to begin the carjacking.
Video surveillance caught all three men committing the crime.
One of the men then pointed a firearm at the driver's window, opened the door and began to try and remove the driver which is when a struggle ensued and then Rakeem McNair, 21, of Roselle came to that co-conspirators assistance and the two of them then "threw the victim violently to the ground and drove away with the vehicle."
McNair, previously pleaded guilty to an information charging him with one count each of carjacking and brandishing a firearm in furtherance of the carjacking.
He is scheduled to be sentenced in November 2021.
In addition to the 78-month prison term, Tanner was also sentenced to to three years of supervised release.
The government is represented by Senior Trial Counsel Robert Frazer of the Organized Crime and Gangs Unit in Newark.
Defense counsel:
Tanner: Joseph R. Rubino Esq., Union, New Jersey.
McNair: Lisa Mack Esq., Assistant Federal Public Defender, Newark.
Trending News Now
Top Trending News stories at the Jersey Shore.