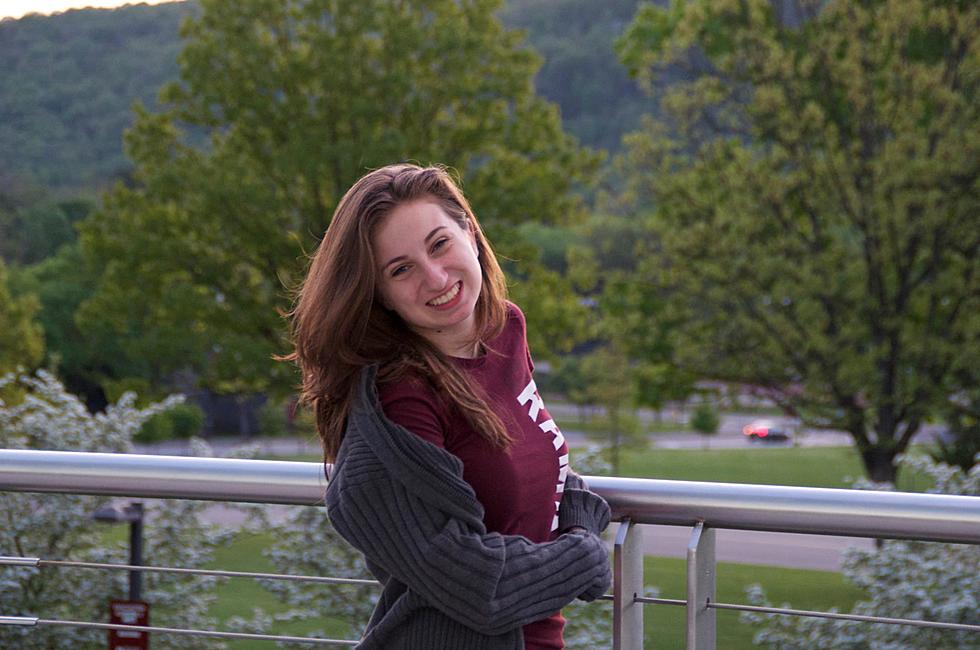 Your Ears Won't Believe This Crazy Super Talent Out Of Freehold, New Jersey
Super talent and pride of Freehold Cara Daniello
Cara Daniello of Freehold has one of the craziest talents you could ever imagine. Lou and I had her on as a guest on the Jersey Shore Morning Show and we were blown away!  I've never heard anyone else do what she can do in my life! The sheer brain power of her talent should be marveled.
Cara became obsessed with reading at age 3, and she has loved playing word games to challenge her mind in creative ways all her life. Sometimes she even plays word games to help her fall asleep at night.  Feeding her brain is the only way to make it relax!
What's Cara's incredible talent?  She can say and spell any word in the world instantly... backwards (in English or Spanish)!  I tested her on supercalifragilisticexpialidocious, that's a 34 letter word and she aced it.  Listen to her magic here:
How does she do it? Wouldn't we all love to know – Cara included! Cara says, "I think it just sort of happens, as lame of an explanation as that sounds.  When I was younger, I guess I would visualize the word in my head and just read it backwards, but honestly, it happens so immediately, that I can't say for sure. It might have something to do with my memory." Cara joked that while she has several certificates, she might certainly be certifiably crazy as well. We just think she's certifiably brilliant, which is what she loves so much about her talent.
I love that this talent or gift that I have, call it what you will, promotes using my intelligence. It's so important for me when I was subbing or even when I taught full-time to show my students, who are facing ridiculous societal standards, that they don't ever have to be ashamed of how smart they are or feel that they have to dim their shine to try to fit in.
Cara says that her talent can freak some people out and that's okay – who else do you know who can use their brain this way? But if young adults can see that you can be smart and successful without changing who you are as a person, that's a victory!  Cara uses her gift to make people laugh and smile.  I have to say, on top of all this brain stuff, Cara is super funny and entertaining!
Cara loves giving back to the community as well and she promotes kindness and respect. "You never know how a smile or a laugh can change someone's day, so even when I'm not performing, I try to just smile at people or do random acts of kindness.  It's the smallest, easiest thing in the world to do, and it's free. Wherever you go, no matter what, always spread your sunshine."
If you are interested in booking Cara for a party, or hosting an event email her at cara.daniello@gmail.com and you will be amazed!
More Mega Talent Here: Here Are The 40 Best Cover Songs by Rock Bands
Check Out the Best-Selling Album From the Year You Graduated High School
Do you remember the top album from the year you graduated high school?
Stacker
analyzed
Billboard
data to determine just that, looking at the best-selling album from every year going all the way back to 1956. Sales data is included only from 1992 onward when Nielsen's SoundScan began gathering computerized figures.
Going in chronological order from 1956 to 2020, we present the best-selling album from the year you graduated high school.