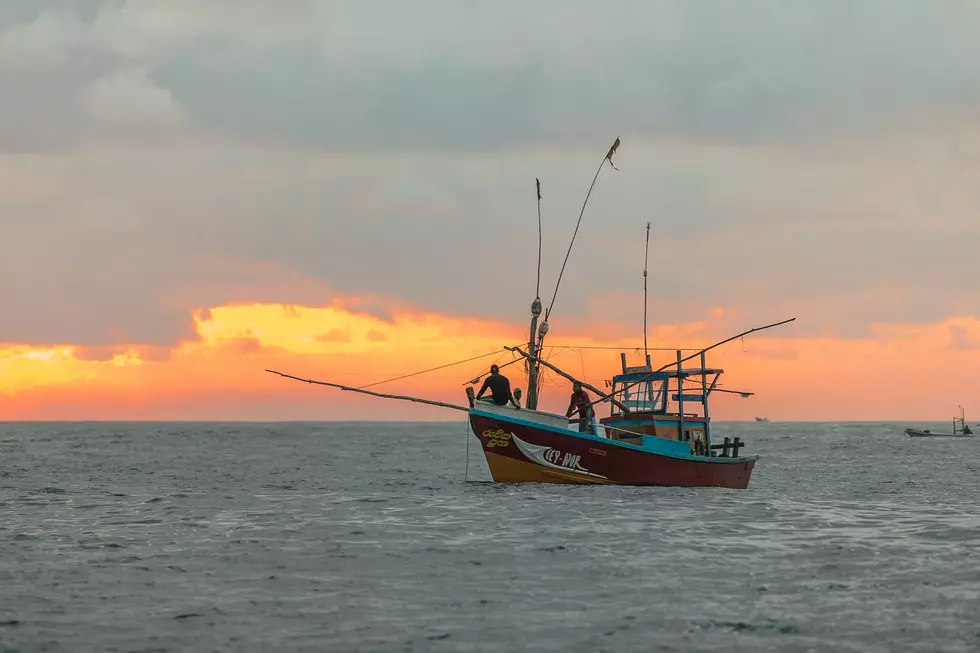 This Is A Fantastic Fishing Trip Right Here In Ocean County, NJ
Photo by Egle Sidaraviciute on Unsplash
I'll be the first to admit, I'm not the worlds biggest fisherman.
I love seafood when I go to a restaurant, and if there's a sale on shrimp at the grocery store, I'll pick those up.
But getting up at the crack of dawn to slather up in bug spray and sun screen with the hopes of maybe catching dinner was never one of my favorite activities.
That is, until I went out for our very first Buehler's Day Off event with the Miss Barnegat Light.
I wasn't wholly sure what to expect, I've never gone out on a chartered fishing boat before.
The extent of my fishing experience is on a small boat in the bay or off a lake trying to catch some small mouth bass.
Once I pulled up to the marina and saw the boat though, I knew we were in for a good day!
The Miss Barnegat Light is a massive two level boat, with a ton of room for all of us and our equipment, and hopefully fish!
We hit the ocean at 8AM sharp, and after a small lull it was nothing but fish on!
People were catching flukes, sea bass, sea robins, skates (so many skates), mackerel, plus the occasional fisher on the other side of the boat!
On the way out to the sight, we were not expecting to have visitors and no I'm not talking about pirates.
As we cruised out of the inlet and into the ocean, a couple of dolphins decided to swim out with the boat!
If that's not cool enough we ended up seeing a bunch of whales around the area we were fishing as well.
I think the biggest plus too is that everyone kept their sea legs together, and we didn't have to break out the barf bags.
All in all, as a non-fisher I can confidently say that this was one of the most fun days I've had this summer, and can't wait to make my way back out to fish on the Miss Barnegat Light.
A Day Out On The Miss Barnegat Light In Barnegat, NJ
The Miss Barnegat Light has day trips, as well as sunset tours, happy hours, and ecology tours. Even if you're not the biggest fisherman (or woman) in the world, it's a seriously fun day.