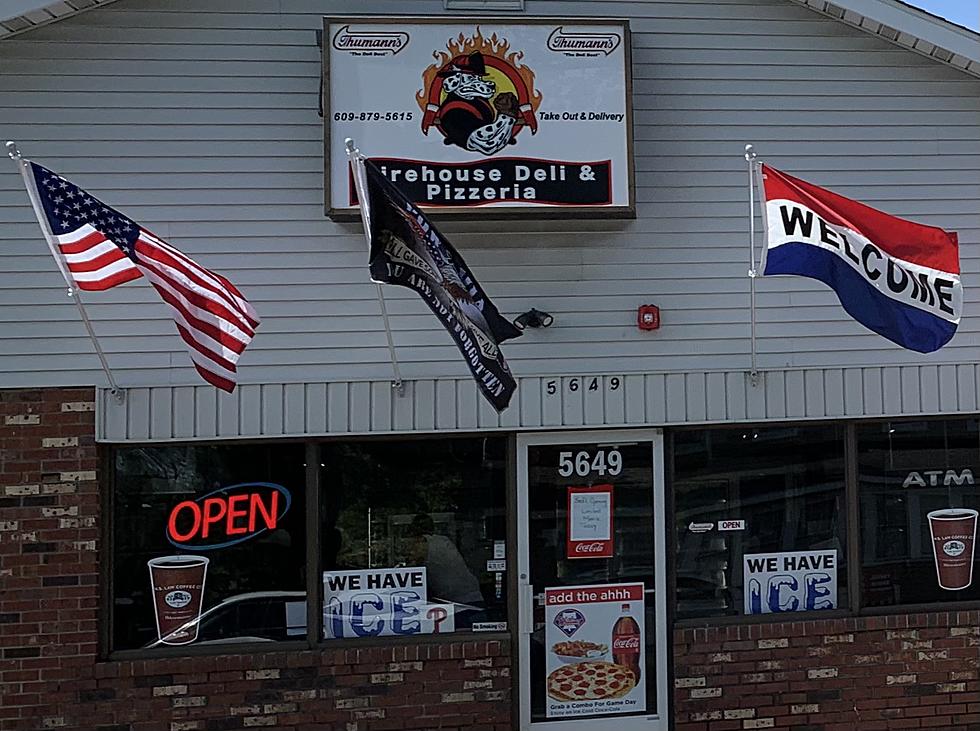 Delicious New Deli and Pizzeria Opening in New Gretna, New Jersey
Shawn Michaels
This is a cool story about two friends, who were volunteer firemen, who decided to team up and open a business and it sounds delicious. It's the Firehouse Deli and Pizzeria in Bass River Township in New Gretna in Burlington County.
Here is a bit about their story, thanks to John Kingsley from Mystic Meat and Seafood Market in Tuckerton, Owners Mario and Kevin were volunteer firemen and both were members of the West Tuckerton Volunteer Fire Company…..Station 71. Mario was Captain at Station 71 for a time. Now Mario and Kevin have opened a new chapter and are bringing delicious food to the area at the new Firehouse Deli and Pizzeria.
Listen to Shawn Michaels mornings on 92.7 WOBM and download our free 92.7 WOBM app.
The new Firehouse Deli and Pizzeria will be open for normal hours beginning today Monday, June 28th. The deli and pizzeria hours are 5 am to 9 pm with all their menu items. The Firehouse Deli and Pizzeria is located at 5649 Route 9 in New Gretna in Burlington County, minutes from Southern Ocean County.
Stop by and show your support for these former first responders, take a trip to the Firehouse Deli and Pizzeria and let us know your favorite dish, you can post your comments below 👇🏻 we'd love to hear your suggestions.
Wow! I'm looking at the menu and their are lots of choices from breakfast to lunch to dinner! The Texas Weiner looks delicious with cheese, bacon, baked beans and chili ! That's a lunch right there :) They also have a kids menu the "Junior Firefighters" They are a full service deli and small convenience store …. For more information Call 609-879-5615.
See the Must-Drive Roads in Every State