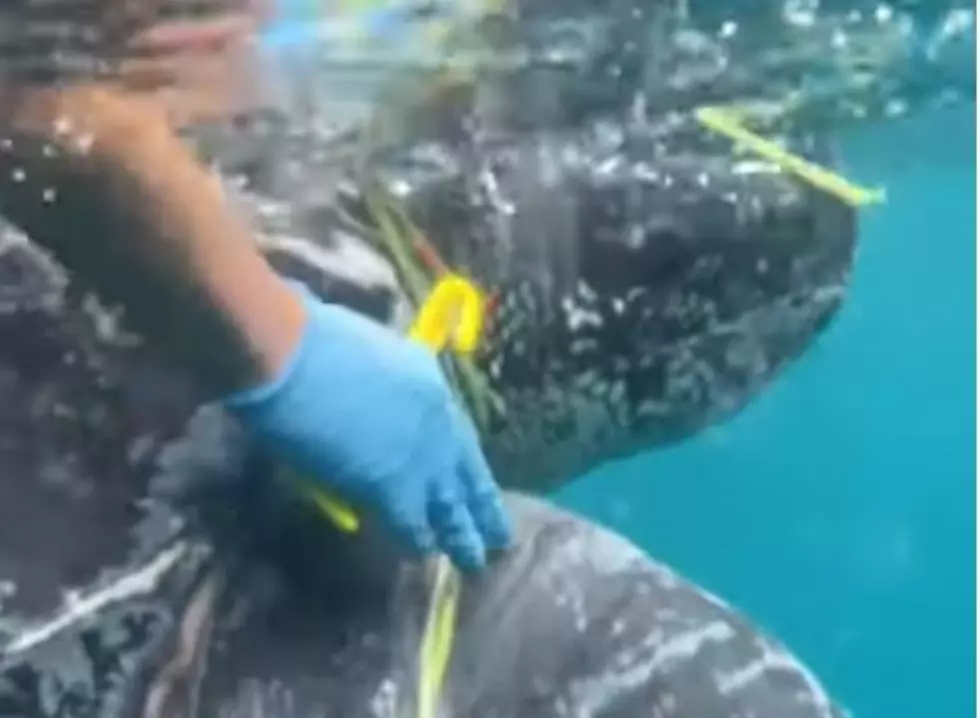 Coast Guard Frees Sea Turtle Stuck in Fishing Net Off NJ Coast
YouTube/ABC News
It certainly has been a busy summer in the Atlantic Ocean this year.
There have been pings from great white sharks too close for comfort around the Jersey Shore. We have had many dolphin sightings along our beaches, and of course whales...I don't remember a summer quite like this in the past where we have had countless whale sightings in our rivers and right here in the ocean along the Jersey Shore.
Now the Sea Turtles are getting a little love...ESPECIALLY from the United States Coast Guard.
Big thanks to the Coast Guard who helped a Sea Turtle about 11 miles off the Cape May coast who they noticed was tangled in a fishing net and was struggling to swim.
If that wasn't bad enough for the turtle, the coast guard noticed that there were a bunch of sharks who were circling the distressed turtle.
Members from the Coast Guard knew they had to act fast and free the turtle from the net using their tools.
Check out the video of the Coast Guard's successful mission freeing the sea turtle from the net and saving it from the sharks
Enter your number to get our free mobile app
Check out these amazing creatures of Jenkinson's Aquarium