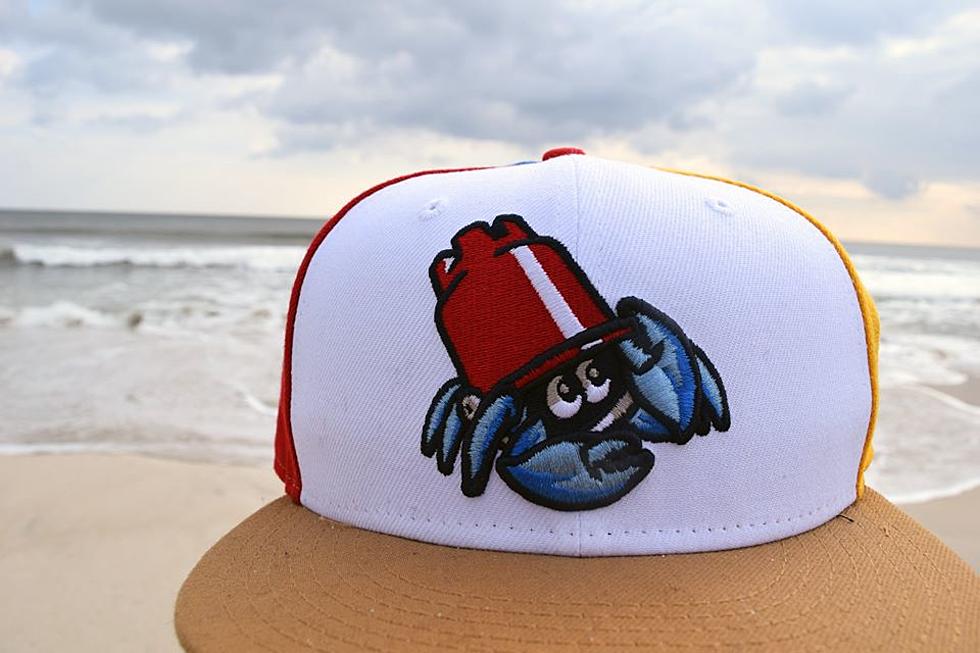 Check Out The BlueClaws 20th Anniversary Logo
facebook.com/BlueClaws1/
The BlueClaws are celebrating their 20th anniversary, and they'll be rocking special jerseys for every Thursday game this season.
I LOVE that new logo. The crab peeking out of the sand castle mold has that perfect Minor League sense of humor and cuteness. I'll admit I'm not a huge fan of the tri-color backing of the hat (I get that it's supposed to look like a beach ball, but it's just too busy for my eyes), but I love the blue-on-blue jerseys.
The new merch is already for sale! Opening Day at FirstEnergy Park is Thursday, April 16th. The Promotional Calendar hasn't been released yet, but we'll be sure to let you know when it is.
More from 105.7 the Hawk: