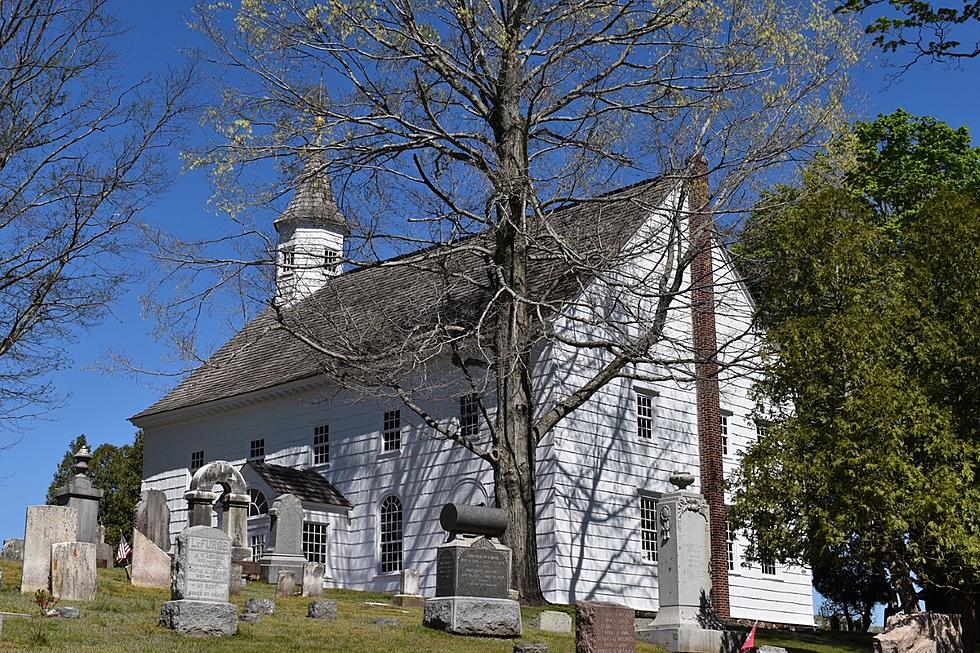 Amazing! A Look at The Oldest Church in Monmouth County, New Jersey
Shawn Michaels
It is the oldest church in all of Monmouth County, New Jersey. It's the Old Tennent Church in Manalapan which has roots dating back to 1692.
The Church has parishioner roots dating back to the late 1690s, the church however saw the cornerstone laid in 1751. The church sits atop a small hill and overlooks the grounds which are mostly "graveyard". If you walk about the grounds you see many tombstones that date back to the late 1700s and early 1800s. Many are hard to read after centuries of decay.
I took a tour outside of this historic church and took pictures to share with you, you can view the photo gallery below. It is amazing how a church that dates back centuries can still look so fit and clean, amazing.
As always when you walk grounds like this, you think of all the history and events that have happened around the church, including the American Revolution. In a story from app.com one of the great stories of this church is how it served as a field hospital during the American Revolution and in the Battle of Monmouth in June of 1778.
As the story has it a blood sample from an American Patriot Soldier was found on a pew in the church and after the sample was tested it turned out to be inconclusive, but there is documentation that during the Battle of Monmouth.... Alexander Hamilton, then a Continental Army officer, visited the church. There he met with the wounded who were placed on pews in the church. One pew has a notch in it and the thought is, it was a surgery table and a surgeon may have cut into the wood during an operation.
It is amazing history and you can read the plaque dedicated to the church by the Daughters of the American Revolution in 1901 for its role in the Battle of Monmouth. Check the plaque in the photo gallery below.
Old Tennent Church
Monmouth County's Oldest Church circa 1692
LOOK: Famous Historic Homes in Every State
READ ON: See the States Where People Live the Longest
Read on to learn the average life expectancy in each state.