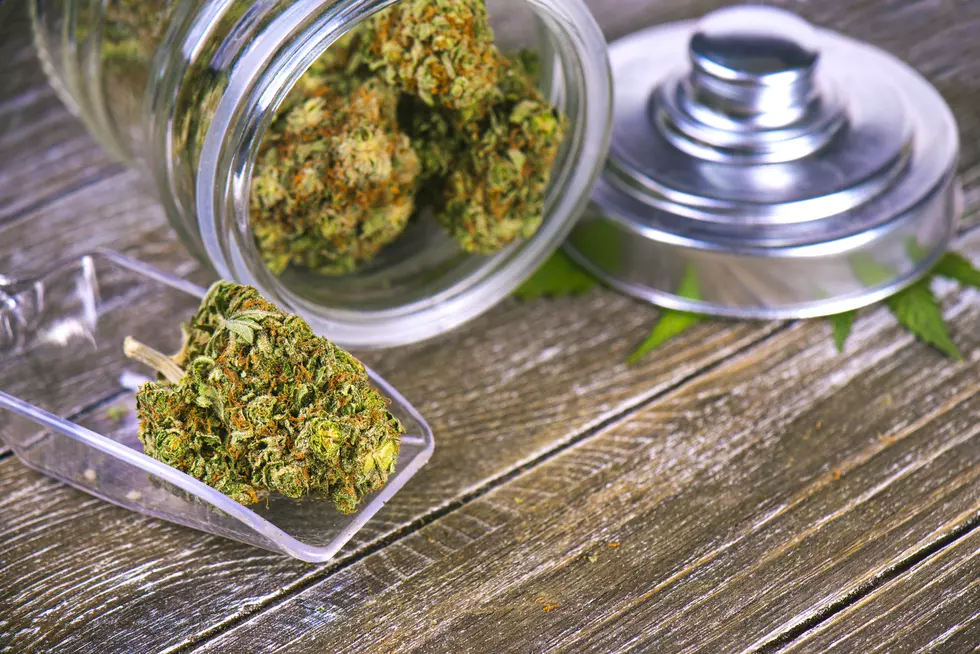 Neptune Township, NJ Will Welcome Newest Recreational Marijuana Dispensary This Friday
Getty Images/iStockphoto
Raise your hand if you are a marijuana supporter!
Honestly, me too.
I had partaken in cannabis products before but since having a double spinal fusion surgery done in October of 2021, I have come to almost rely on marijuana for pain relief.
I have also heard a lot of other people use cannabis to treat anxiety, seizures and other serious health issues.
And if smoking is not your thing, there are PLENTY of other options: cookies, brownies, gummies, tinctures, oils and topicals to name a few.
Therefore, I am going to assume that a lot of Jersey Shore residents will be happy to know about the change coming to Eatontown.
Have you ever been to the Zen Leaf Dispensary in Neptune Township?
For a while, they sold marijuana products but only to those with a medical card.
According to NJ.com, Zen Leaf will kick off recreational marijuana sales starting this Friday, August 5th.
There will be a grand-ribbon ceremony at 7:30 AM and sales can kick off at 9:00 AM. I may or may not be on line by 9:01 AM!
"We said all along we wanted to be involved in the cannabis market," said Bernie Haney, Director of Land Use Development according to NJ.com. "Eighty percent of our town voted to approve legal cannabis. The township committee took that to heart."
The event will also feature a, "Zen Leaf blimp flying overhead, free food giveaways, product specials, new live resin products, Zen Leaf branded tote bags, rolling papers, sunglasses and t-shirts."
I've been to many Jersey Shore openings. Not one of them has ever had a blimp involved so this must be big.
This will make them the 18th location in New Jersey offering legal adult weed sales.
Their official address is 2100 NJ Route 66 in Neptune Township.
And if you are in the mood to browse before heading to Zen Leaf Friday morning, I have got you covered:
Knowledge On All Marijuana Products Available At Zen Leaf Dispensary In Neptune
Are you new to the game of marijuana? There is a lot to learn but thanks to David over at Zen Leaf Dispensary, we have all the information for you in one place.
New Jersey Business Ideas Now That Recreational Marijuana Is Legal
For some, April 21 is just another day. But for others, the legal use of recreational marijuana will open up a whole new world of business opportunities. Here are some business ideas: