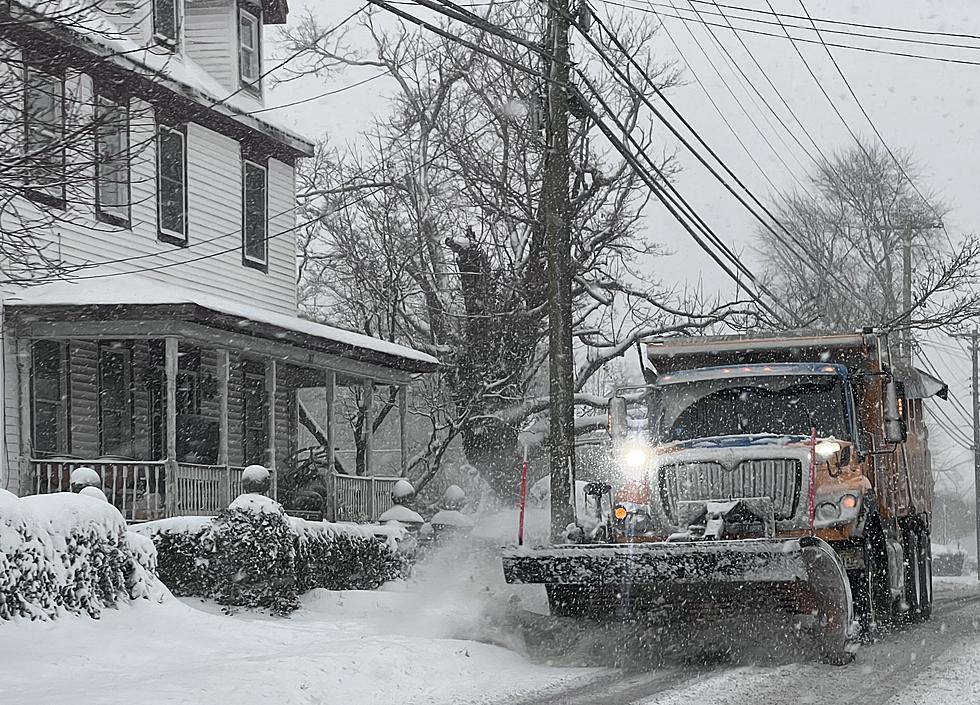 Wow! Take A Look At The First Snow of 2022 in Ocean County, New Jersey
Shawn Michaels
It is only the 3rd day of the new year and it's like one of the biggest snow storms we have had in quite some time here in parts of New Jersey. This storm is hitting a part of the state that usually see's more rain than snow, but this time it's a "South Jersey Special" as our meteorologist Dan Zarrow has called it. We saw a lot of Jack Frost on Monday! Not just snow, but frigid temps too.
This storm is dropped anywhere from six to twelve inches of snow, mainly in Southern Ocean County…..for us here in the Ocean-Monmouth area. Governor Murphy declared a State of Emergency in several New Jersey counties, including Ocean County on Monday.
Listen to Shawn Michaels mornings on 92.7 WOBM and download our free 92.7 WOBM app
This snow is the most we have had in a while here in Southern Ocean County. Lots of kids were supposed to go back to school, but this storm added to an already long Christmas break.
Take a look as some photos as I traveled through Ocean County on Monday…..Maybe a new song "I'm Dreaming of Snowy New Year".
The First Snow of 2022 in Ocean County, New Jersey
Take a look at photos of the first winter storm of 2022 in the Garden State.
As I am putting this article together it's still snowing and we'll have to see just how much we end up with. If you have snow pics you would like to share just post them below 👇🏻
2022 is off to a cold and snowy start, is this going to be a long winter?
TIPS: Here's how you can prepare for power outages