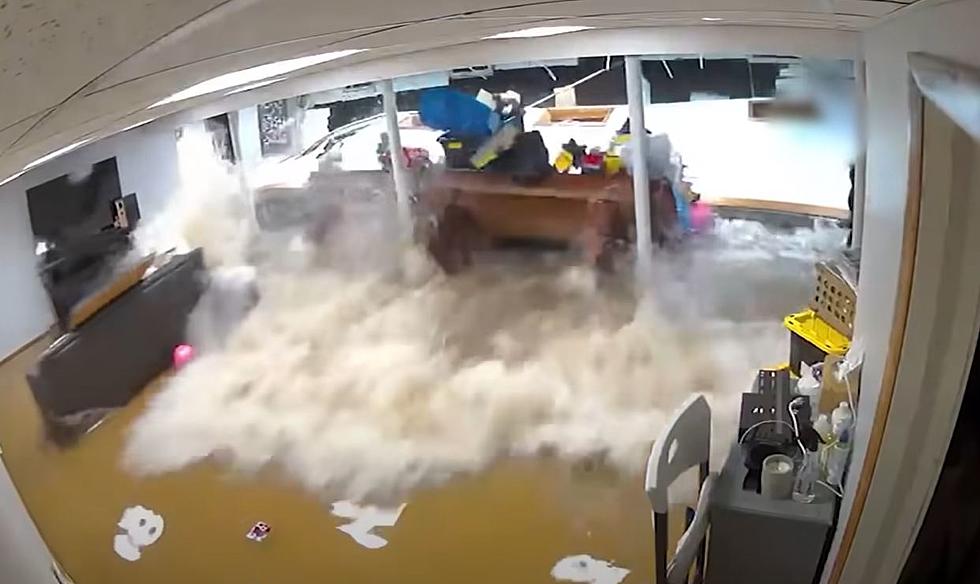 Watch As Floodwaters In Cranford, New Jersey Collapse Wall Trapping Mom And Son
6ABC YouTube Channel - https://www.youtube.com/watch?v=2-V3_5TK6pQ
Ida came through New Jersey like a wrecking ball. Severe rain, tornadoes, and flooding ravaged much of our state. Perhaps one of the most shocking sights comes to us in the form of this 27-second video from a family in Cranford, New Jersey.
Listen to JB afternoons on 92.7 WOBM and download our free 92.7 WOBM app.
The picture above shows a view of Trenton on Thursday morning. You've probably seen the videos of Philadelphia floods on the highway too. Imagine trying to assess the damage and a wall comes tumbling down and a surge of water traps you. Watch the security camera footage below and read on below for the incredible story.
The video above comes from the 6ABC YouTube channel and gave me chills. Hearing the young man yell "Mom", several times, had me concerned for their safety. As NBC New York shares, it was a harrowing situation that could have gone tragic.
The video starts with the first son walking through a flooded basement when the wall collapses. Immediately, he begins to scream for his mother, Janice Valle. The rushing water trapped the mother and son quickly. Janice recounts that her son  "called his father to say goodbye to him, he thought he was going to die." Luckily, he was able to punch a hole in the ceiling tile giving him access to oxygen to breathe.
Another one of the children used an umbrella to break the window and pull his brother out. Meanwhile, the mother was clinging to a boiler when she heard her husband Marlon yell for her. "Can you swim towards me?" he asked. While Janice can't swim, she found a way to swim towards the now broken window and was pulled to safety by her husband. What an incredible story of survival, heart, and grit.
How safe are the roads near you? Here are the 25 most dangerous in New Jersey
Help Find These 62 Missing New Jersey Children