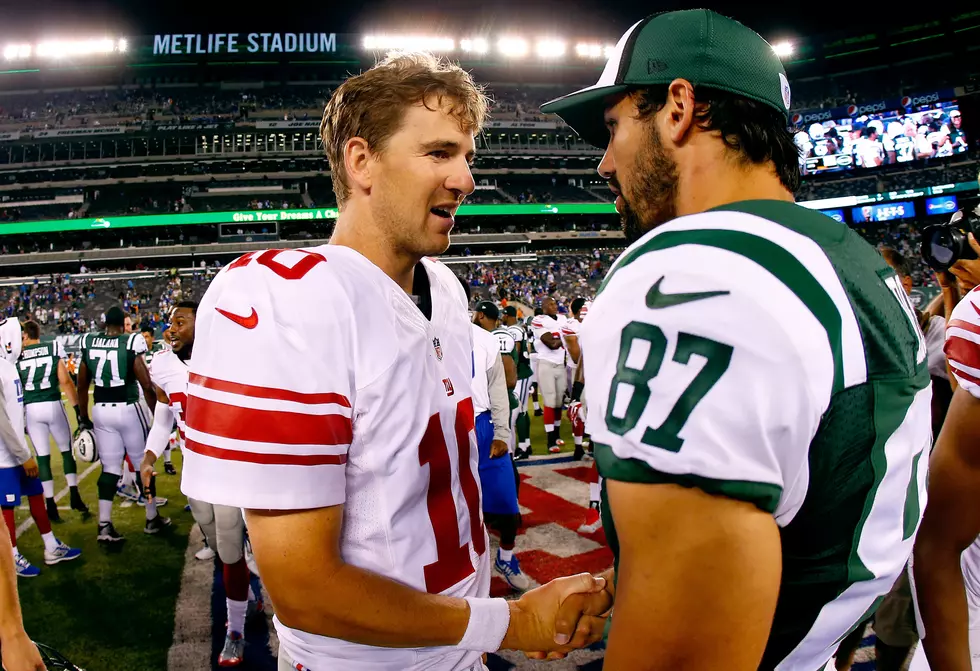 Varacchi's New York Football Predictions
Eli & Decker (Rich Schultz/Getty Images)
Here's a game-by-game prediction for the Giants and the Jets!  Keep in mind I know way less about football than I like to think I do, so don't take these too seriously.
Typical Giants...a nice win streak early in the season, go into the Bye Week at 6-4, then crap the bed to end the season. I feel like every time they see the Panthers late in the season, they lose 45-9.  The late season collapse results in an unsatisfying 8-8 record. Bad enough to keep out of the playoffs, but good enough to ruin draft position.
The Jets do have a few games that should be winnable, against teams like the Skins, Raiders, Jaguars and Titans. But facing the Angry Patriots twice, and the Colts, and having to fly to London means the Jets face a tough road.