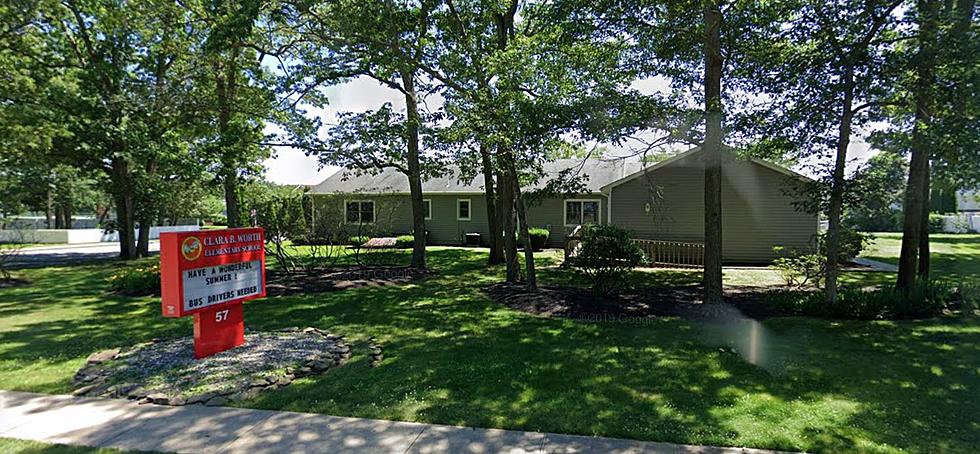 Unexpected E-Mail From Berkeley Township, New Jersey Totally Made My Day
Credit: Google Maps
I'm approaching my 1-year anniversary as a resident of Berkeley Township.  While there's been a lot to be happy about living here, not everything has thrilled me.  Perhaps you can relate?  So, this afternoon when I opened my e-mail and read the attachment I couldn't believe my eyes.  I started forwarding it around to family and friends.  Eureka!

Listen to JB afternoons on 92.7 WOBM and download our free 92.7 WOBM app.
Being new to Bayville and not knowing anyone, my 10-year-old hasn't had a great opportunity to make new friends, socialize, and have a normal school experience.  No child has had a normal school experience...not going for just a few hours a day in person and then learning virtually in the afternoon.  One of the things that my son has said that's really resonated with me is that there's no lunch break and recess is about half as long as usual.  When I was a kid, I looked forward to 30 minutes of eating lunch and laughing with friends followed by 30 minutes of kicking a soccer ball or goofing around.
If you haven't figured out what hasn't thrilled me about living in Berkeley Township, it's that for part of the year the school was mostly virtual, opened and closed and opened, and regularly sent out letters about COVID-19 exposures.  I get why they did it all, but it was frustrating...probably more so for the kids.  Oh, and I don't like all the uneven pavement and potholes on Route 9.  Are you feeling me?
So, when I got an e-mail from the Superintendent of Berkeley Township Schools that said they were expanding hours of in-person classes, I jumped up and down like a child.  Starting on May 10th, students will get almost 2 more hours of time to learn and have fun with friends.  Even better, there will now be a lunch break.  That's brand new!  Of course, they reminded everyone to keep their kids home if they feel sick, wash hands, cover their faces, and follow all COVID-19 protocols.
My son is thrilled.  My wife is thrilled.  I'm thrilled.  I'd bet thousands of other parents are thrilled too.  Doctor Roselli, thank you!
KEEP READING: Here are the most popular baby names in every state
Using March 2019 data from the
Social Security Administration
,
Stacker
compiled a list of the most popular names in each of the 50 states and Washington D.C., according to their 2018 SSA rankings. The top five boy names and top five girl names are listed for each state, as well as the number of babies born in 2018 with that name. Historically common names like Michael only made the top five in three states, while the less common name Harper ranks in the top five for 22 states.
Curious what names are trending in your home state? Keep reading to see if your name made the top five -- or to find inspiration for naming your baby.