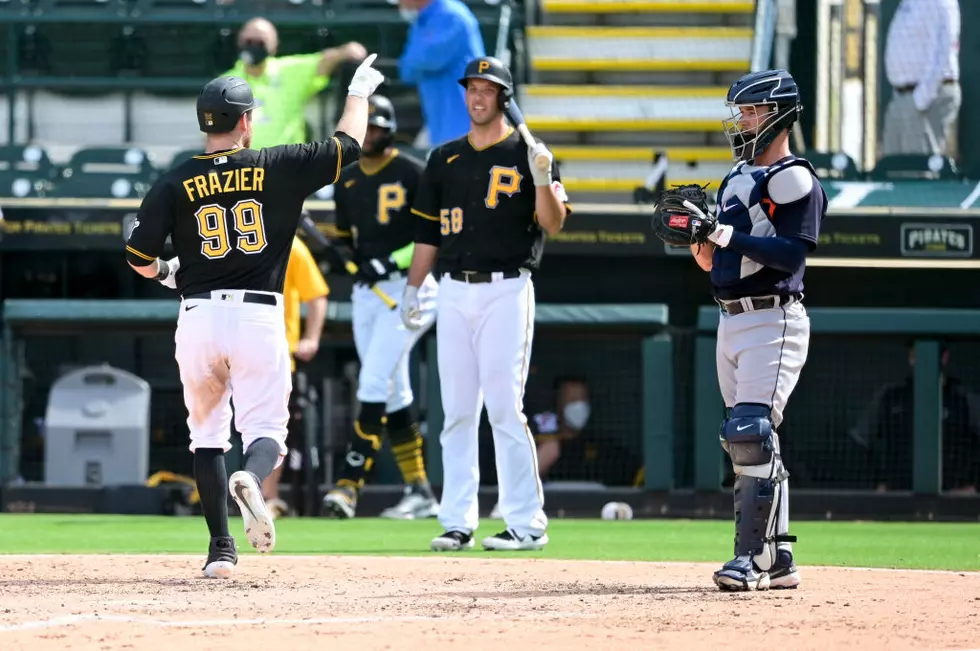 Toms River's Frazier A Pirate Once Again But Are The Summer Olympics In His Future Plans?
Getty Images
He's back in Black & Gold.  Just four days after he parted company with the Pittsburgh Pirates Todd Frazier is back with the team after reaching agreeing on a minor league contract.  In what most viewed as a surprise Frazier opted out of his contract with the Pirates on Friday but that was more of a move to give him a better option to see if another team was interested in him.  In essence he was released after not making the 26-man roster for opening day on April 1.
However with the minor league season not starting until May MLB has allowed teams to set up alternate sites where their top minor league players and those who did not make the major league roster can work out and play, sort of an extended spring training. The 35-year old Frazier and the other players will use Heinz Field (Steelers home) as their clubhouse and will work out at PNC Park when the Pirates are on the road and the University of Pittsburgh when the team is home.  They will also take to the road for a 10-game road trip before the minor league season begins.
Frazier, who was the last man cut by the team, is likely hoping for a scenario in which he gets called up to the Pirates sometime in April for any one of a variety of reasons including an injury to a current player.  Because of his veteran status it is also possible that Pittsburgh could allow him to be picked up by another team that may be in need of a first or third baseman.
The former Toms River South and Rutgers standout also has another option which he explained to me earlier today.  Frazier has been placed on the roster for the U.S. Olympic team and if not on a major league roster in June then he could be part of Team USA which will play a series of exhibition games in Florida against the other North America teams.  If they finish first then they automatically qualify for the Tokyo Olympics but if not they would have to travel to Japan to try and earn the last spot in the field for the tournament in late July and August.
Frazier, a two-time All-Star with 218 career home runs, had a solid spring with the Pirates but the team decided to take an extra pitcher on the opening day roster so he lost the last spot to Phillip Evans who can play both the outfield and infield.
MORE FROM NJ: 29 New Jersey Born Celebrities And Their Net Worth
Inside Ray Romano & Jon Stewart's LBI Vacation Paradise