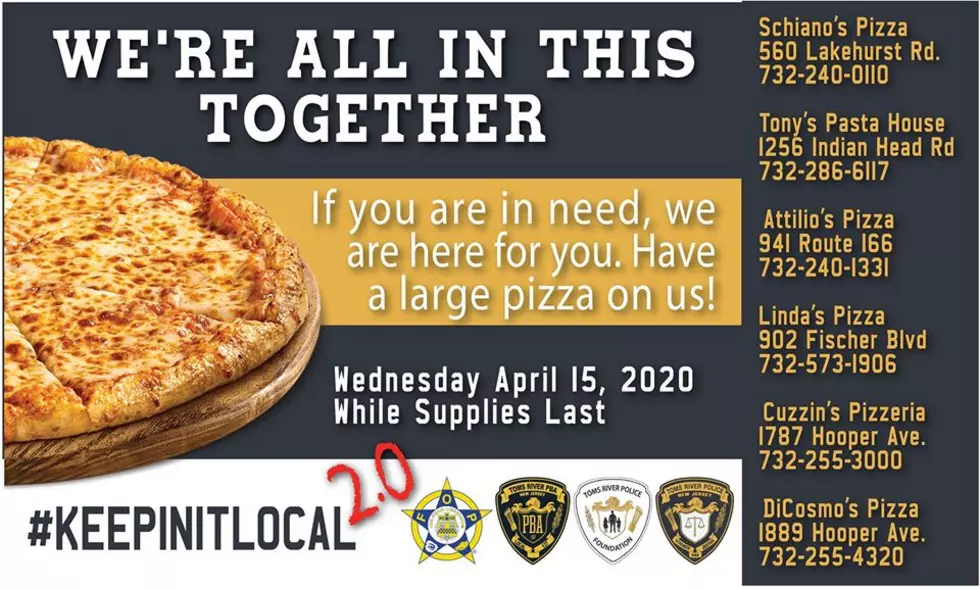 Toms River Police Teaming With Local Pizzerias 2.0
Toms River Police Department Facebook
Back in March, the Toms River Police Foundation teamed up with six local pizzerias and paid to provide three hundred pies to families in need. Each pizzeria provided fifty pies each. It was a huge success...In less than two hours, all the pizzas were gone!
Well...They're doing it again!!
Tomorrow, April 15th, six different pizzerias are getting involved this time in #keepinitlocal 2.0!
Schiano's Pizza, Tony's Pasta House, Attilio's Pizza, Linda's Pizza, Cuzzin's Pizzeria, DiCosmo's Pizza will each provide fifty pizzas to families in need. While supplies last.
Enter your number to get our free mobile app
READ MORE: How Much Food Do You Need to Shelter in Place?