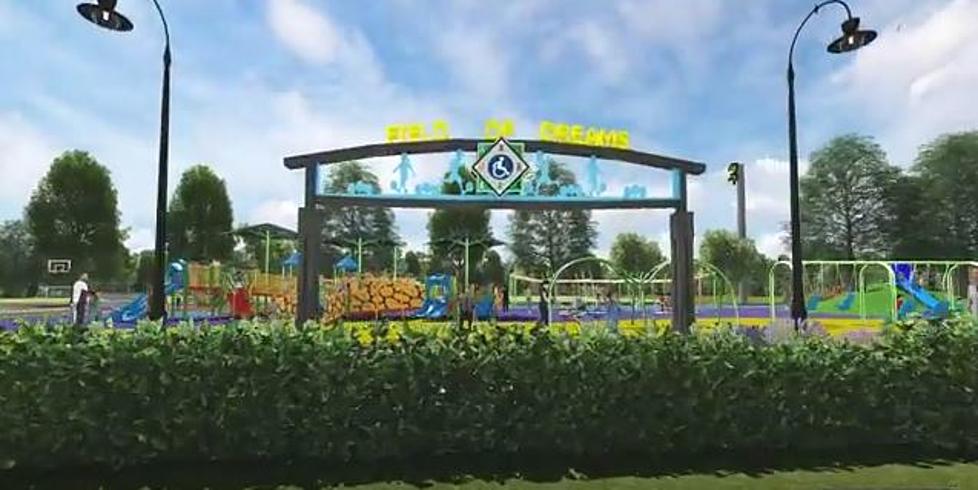 Toms River "Field of Dreams" Fundraiser Happening in February
YouTube
I am very excited to be part of an amazing project being developed in Toms River for all people with special needs. It's called the Toms River "Field of Dreams".
The "Field of Dreams" will be MORE than just a "special needs" playground. It will be a complex within the community for children and adults with special needs to enjoy the basic fundamentals of play: an inning or two of baseball paired with a "buddy" on a rubberized baseball field, nine holes of miniature golf on a wheelchair accessible course, adaptive playground equipment on an all-inclusive playground, a game of basketball on a rubberized court with collapsible rims, or a stroll on an art encompassed walking path surrounded by a multi-sensory landscape.
Check out what this video of what the facility will look like upon completion. It is beyond amazing, AND much needed!
The "Field of Dreams" project is being led by Toms River High School North teacher Christian Kane, and his wife Mary with the inspiration being by brought by their seven-year-old son Gavin who was involved in a serious car accident five years ago that left Gavin with a traumatic brain injury.
The "Field of Dreams" complex will be located on North Bay Ave, next to the police station, and will be a state of the art facility that is like no other in the country.
There will be a "Casino Night" Fundraiser happening (that I will be the emcee for) on Saturday Night February, 24th at 6p happening at the Crystal Point Yacht Club to raise money and awareness for the "Field of Dreams. Tickets are $75, which includes Cocktail Hour, Buffet, Desert, & $100 in chips. Click HERE for tickets.
Christian stopped by the Hawk studio this week to talk about the "Field of Dreams", and to explain why it's so vital for this community.