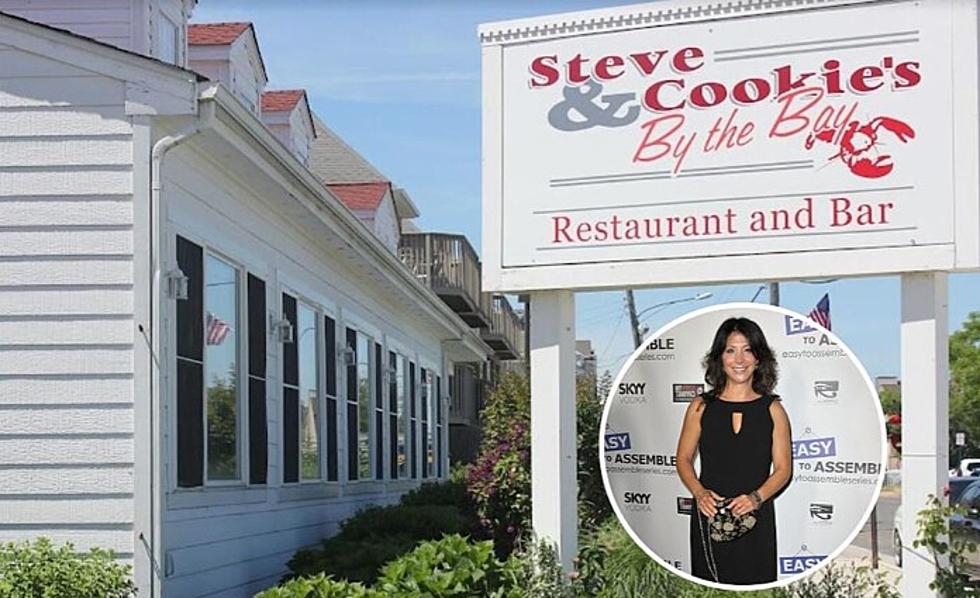 SNL Alum Needs Help From Margate, NJ Restaurant in Funny Video
Google Maps/Canva/ Mike Gill
Former Saturday Night Live funny lady Cheri Oteri is having more fun with Margate's Steve & Cookies. Oteri, who grew up in Upper Darby, PA, calls Steve & Cookies her "favorite restaurant in New Jersey".
Earlier this summer, Oteri released a video on Facebook where she phoned the restaurant as she headed to Margate to try to get a dinner reservation for that night.
When the hostess at Steve & Cookies told her they were completely booked and suggested she try eating in their Oyster Bar -- which is first come, first served -- Cheri joked that she hoped she could get a table if someone with a reservation had a heart attack.
Over Labor Day weekend, Cheri posted another Steve & Cookies-related video on TikTok.
This time she's in the car again headed for Margate and dinner at Steve & Cookies, where she has made a reservation. Her problem is she has thrown her back out, or so she says. She calls Steve & Cookies to see if she can get some special assistance, as you will see in the attached video.
When Cheri Oteri joined the regular cast of Saturday Night Live in the 1990s, she shot to fame as an accomplished actor and comic. Cheri gained popularity during her five years on Saturday Night Live because of her impersonations of famous people like Barbara Walters, Ross Perot, and Debbie Reynolds and for the morning latte and Spartan cheerleader sketches with Will Ferrell.
Cheri has worked on several movies and done voiceover work since the SNL days.
Now, her love for Margate's Steve & Cookies restaurant is bringing her back into our lives.
South Jersey Restaurants Featured By Guy Fieri on DDD
Cold Cases: South Jersey's Unsolved Murders & Mysteries