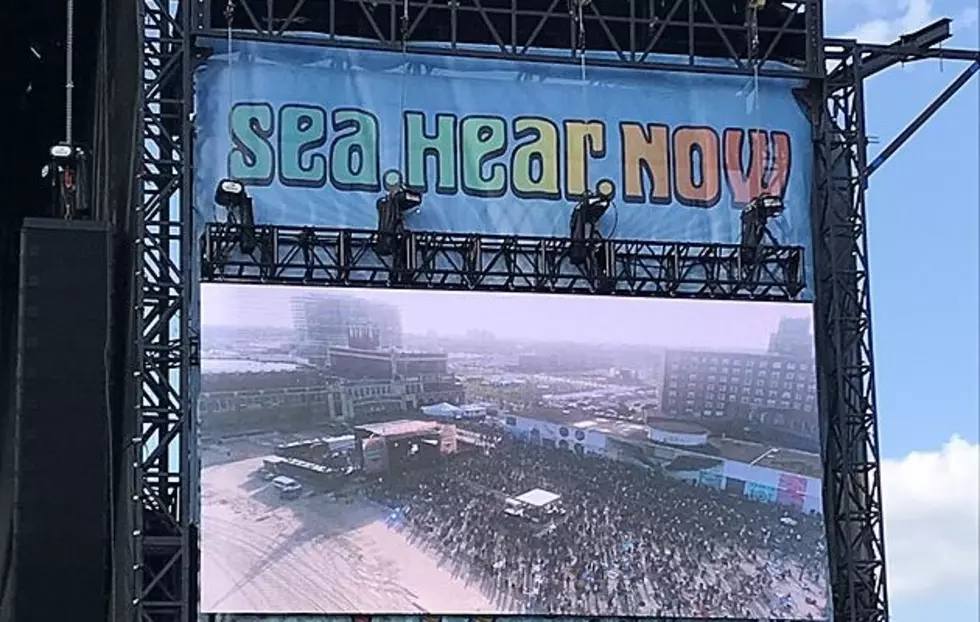 Sea Hear Now Adds More Bands For 2021
(c) Varacchi
Sigh. This weekend was supposed to be Sea.Hear.Now 2020. This weekend I was supposed to be on the beach in Asbury Park, watching tons of bands, eating great food, and enjoying an incredible atmosphere. This weekend I was supposed to see Pearl Jam for the first time. This weekend, I was supposed to hang out with a few thousand friends and forget about the world for a couple days.
Sea.Hear.Now was actually one of the last festivals to announce they would not be taking place this season. Most venues already cleared their schedule, most bands bailed on touring, but there was still this slim hope that a big outdoor concert on the beach could still happen. It wasn't until late June that organizers confirmed that the festival would not take place in 2020 - but on the plus side, almost every artist was able to come back for 2021!
The old lineup was headlined by Pearl Jam and The Avett Brothers, and also featured Billy Idol, Cage the Elephant, The Beach Boys, and Patti Smith. They just announced the addition of THE SMASHING EFFING PUMPKINS!
Patti Smith was actually dropped when the festival was first cancelled, but it looks like she's back on the bill, along with Mrs. Bruce Springsteen, Patti Scialfa! Unfortunately it looks like Cage The Elephant couldn't make the rescheduled dates.
General Admission tickets are on sale now, and Sea Hear Now also just released another batch of "very limited" General Admission Plus, VIP, Platinum and Ultimate Tickets.
Just yesterday on FBHW, Steve said he kind of had the mindset that "all of this" would be over by the end of next year...and I sure hope he's wrong. I know in the grand scheme of things, concerts and movies and sports aren't important when it comes to public health during a pandemic...but if we have to go through another entire year without seeing live music or going to a BlueClaws game or anything, it's going to be unbearable.
Cross your fingers, and hopefully we can all be back on the beach in Asbury Park next September!
Enter your number to get our free mobile app
Check Out MLB's Ugly Hawaiian Shirts