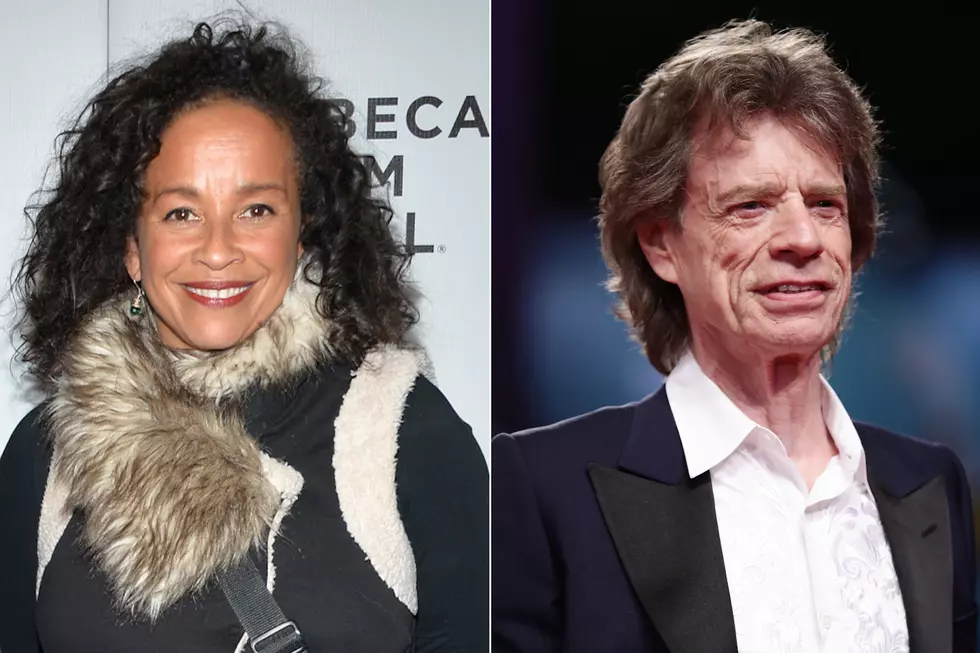 Rae Dawn Chong Claims She Had Sex With Mick Jagger at Age 15
Ben Gabbe / Vittorio Zunino Celotto, Getty Images
Actress Rae Dawn Chong has stated that she had a sexual relationship with Rolling Stones frontman Mick Jagger in 1977, when she was 15 years old and he was 33.
The startling admission came via a series of interviews. While discussing her career with The Hollywood Reporter for an upcoming podcast, Chong was asked about her appearance in the music video for Jagger's 1985 track "Just Another Night." It was at that moment that the actress "accidentally blurted out" that she'd had sex with the rocker when she was 15.
Chong later clarified her comments during an interview with The Daily Mail, making sure to note that the relationship was consensual and that Jagger did not know her age at the time.
"He never asked me how old I was and I never told him. It never came up," the actress explained. "I remember thinking he was really cute. He had tousled hair. I thought, 'Oh man, he is beautiful.'"
"He did nothing wrong. He didn't make me do anything I didn't want to do," Chong noted, fully aware that her revelation may cause controversy. "It was the 1970s, a different era. I wasn't a victim. I don't want him to get into trouble about this. It wasn't traumatizing. I knew what I was doing. I wasn't an innocent schoolgirl. I always acted a lot older than I was. I was a grown-up at 15."
Describing herself as "a Lolita," Chong recalled the sexual tryst as a positive experience. "He had great lips, he was a great kisser," the actress remembered. "He wasn't that much older than me in my brain. He was 33 and young and gorgeous with a nice body. It wasn't a bad thing, it was fabulous. Totally rock 'n' roll."
According to Chong, the two had relations on two different occasions; first after she attended one of the Rolling Stones' recording sessions, and later after watching a Fleetwood Mac concert alongside Jagger.
"It didn't traumatize me, it wasn't a #MeToo moment, it was something that empowered me, too," Chong explained. "I knew I had the power to pick and choose whatever man I wanted. I was keen to have every experience I could. Mick was part of that."
The actress admitted she felt "incredibly bad" about making their sexual history public. "It's me and my big mouth. My family and friends knew about it but it's not something I have ever dined out on.'
In a 1985 interview with People, Chong declared that her and Jagger "were never romantically or sexually involved."
Jagger has not commented on Chong's recent revelations.
Rae Dawn is the daughter of actor/comedian Tommy Chong. Her film credits include Quest for Fire (1981), The Color Purple (1985) and Commando (1985).
Rolling Stones Live Albums Ranked