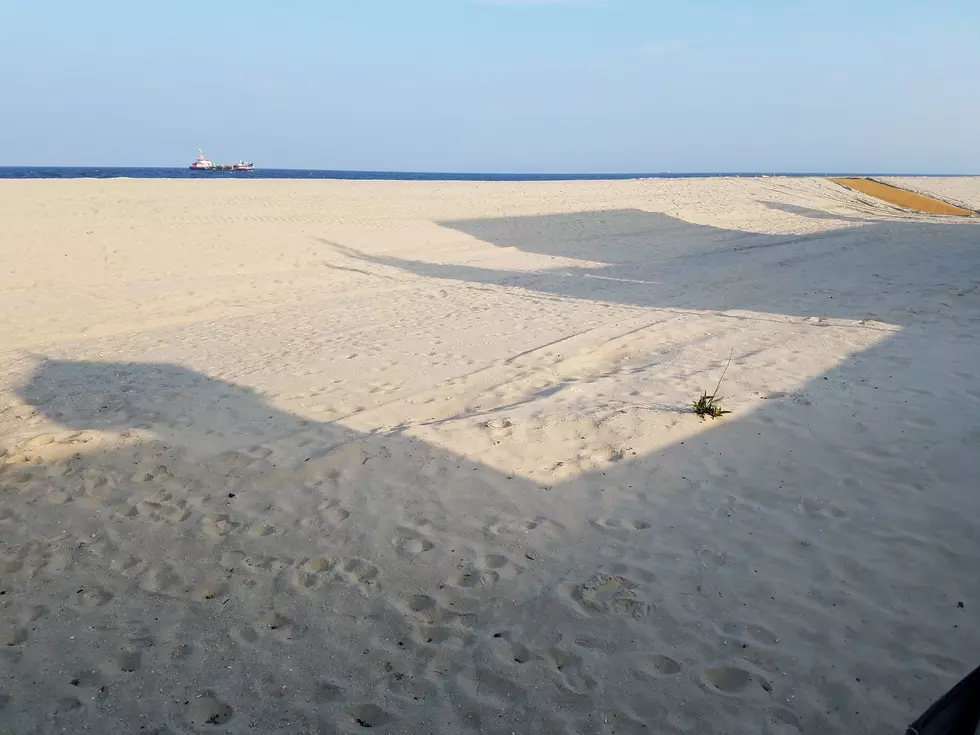 Point Pleasant Beach will soon be getting repairs to the dunes
Sand dunes on the beach. (Vin Ebenau, Townsquare Media NJ)
Point Pleasant Beach will finally see some upgrades to its beaches after Jersey Shore Congressman Chris Smith (R-NJ, Monmouth, Ocean and Mercer Counties) announced that the Army Corps of Engineers negotiated a contract to get dredging work done in the borough.
The beach replenishment contractor, Weeks Marine, will be returning to Point Pleasant Beach to pump additional sand in sections that experienced significant erosion during May's severe weather storms.
"The Army Corps of Engineers (USACE) informed me that it negotiated a $3.6 million contract modification to get the dredges back to Point Pleasant Beach," Smith said. "This is the largest contract of its kind in the history of the U.S. Army Corps of Engineers—14 miles long and across multiple towns, and it's critical that the finished replenishment product is done properly before the site is turned back over to the borough. The residents, businesses, and tourists need the best storm protection possible."
Under their previous plan with the Corps, Weeks Marine finalized its work in Point Pleasant Beach in the beginning of May, but the project was "clearly undermined by immediate erosion damage done during the subsequent May nor'easter."
After hearing appeals from Congressman Smith and borough officials, residents and businesses, the Corps reported that it was negotiating a contract modification with Weeks to repair the beach to specifications presented to the public earlier this year.
"The contract modification will move an additional 200,000 cubic yards of sand onto Point Pleasant Beach," Smith said. "The work done this spring is almost unrecognizable and the beaches are badly compromised. The Corps must stay diligent to ensure that work is conducted in a way that brings long-term replenishment."
Smith arranged a conference call on June 11 with Lieutenant Colonel Kristen N. Dahle, Commander of the USACE Philadelphia District, who oversees the project, to address concerns of local Point Pleasant Beach officials and residents.
The contract modification was agreed to Friday, June 14 and though it awaits formal approval from the USACE, construction can proceed concurrently.
The Corps informed Smith that work is set to resume on June 27 with the return of the B.E. Lindholm and R.N. Weeks dredges off Point Pleasant Beach.
The Corps said dredges will pump sand for about 18 days but could be finished sooner.
"When the added, final work in Point Pleasant Beach is finished, the Manasquan Inlet to Barnegat Inlet Coastal Storm Risk Management project to rebuild northern Ocean County beaches will have moved a total of 11.6 million cubic yards of sand at a total cost of $130 million, the largest Corps beach fill contract ever," Smith said. "As part of the project, the Corps will return in the fall to plant dune grasses, and again in the spring of 2020 to fertilize the plantings."