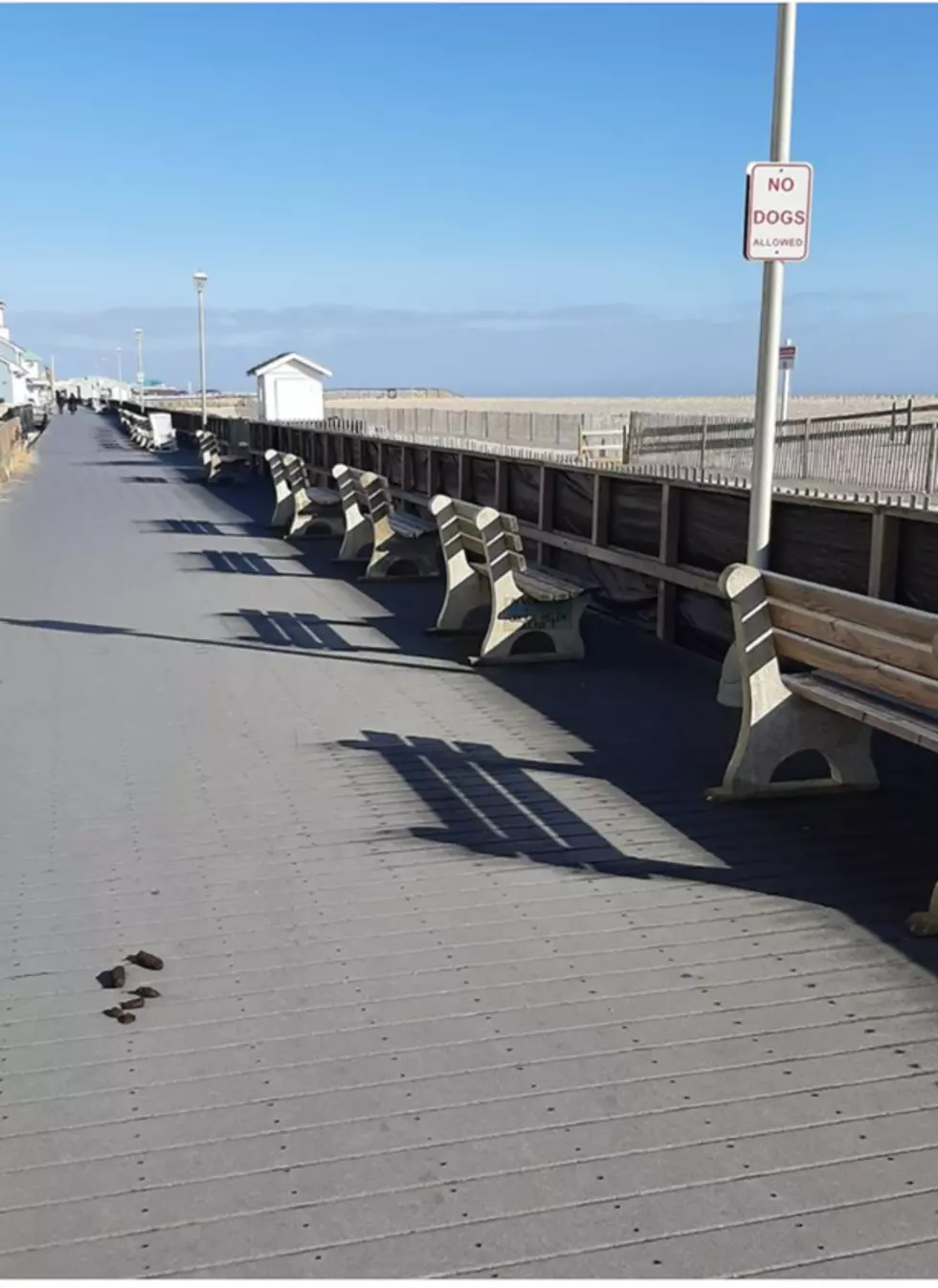 Pick up your dog's poop! Point Pleasant Beach Police are cracking down
Piles of dog poop on the Point Pleasant Beach boardwalk. (Point Pleasant Beach Police Department)
Despite the sign on the Point Pleasant Beach boardwalk with big red letters that says "No Dogs Allowed" people are bringing them there and some of them are using it as a rest stop for their furry friends.
Point Pleasant Beach Police has had enough and are cracking down even further to make sure the pooping trend gets wiped up.
"This department is aware of the on going issue with dogs on the boardwalk. We share in the public's concern with this issue and the subsequent issue of dog feces left out in the open. We share in the public's disgust and outrage that someone would allow this to occur."
Police say you should expect to see extra patrols on the boardwalk and they have been directed to actively enforce the borough's ordinance, which bans dogs on the boardwalk.
"The boardwalk is meant for people to walk and enjoy the beauty of the Ocean. Please come and enjoy this beautiful boardwalk, but leave your pets at home."
If you observe any violation of this ordinance, police ask that you let them know about it at 732-892-0500 or policeinfo@pointbeach.org.
Enter your number to get our free mobile app