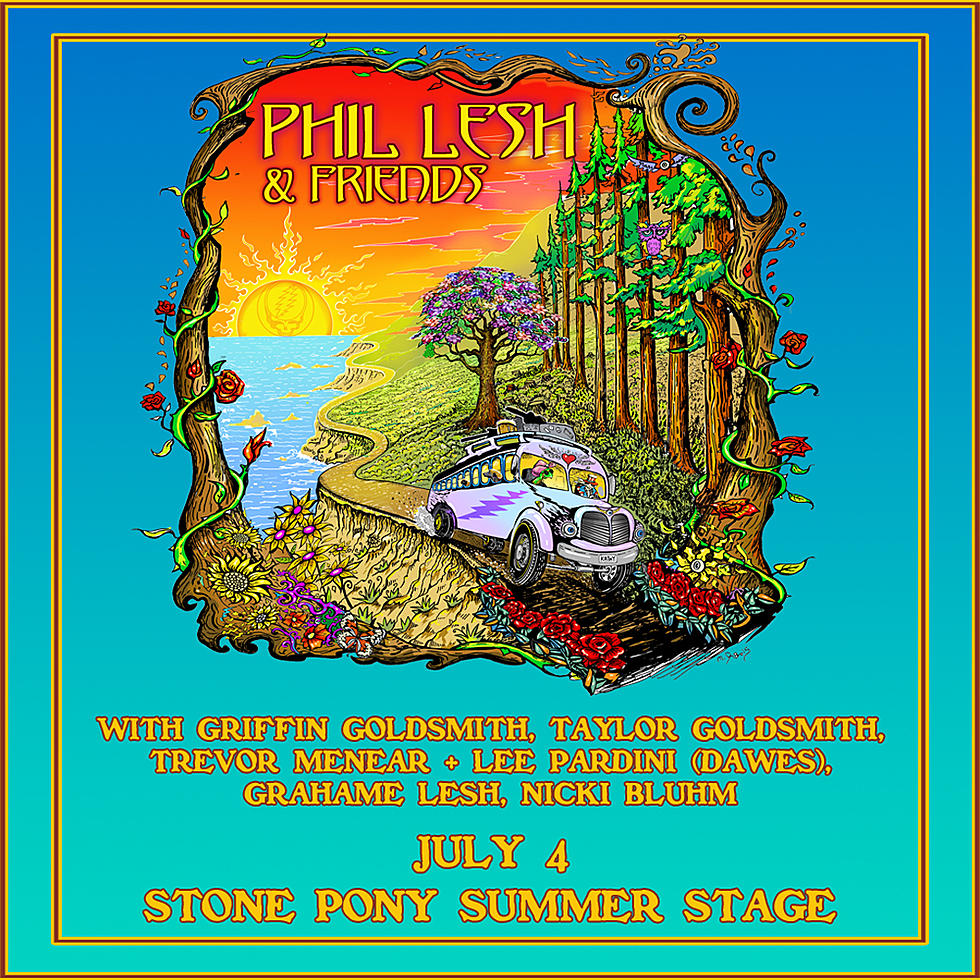 Win Summer 2022 Tickets To See Phil Lesh & Friends In Asbury Park, NJ
PhilLesh - Live Nation
I grew up with the Grateful Dead, my dad went to a ton of shows with Jerry Garcia. He knows the exact number of Jerry Garcia shows he's been to, but you will have to ask him what the number is. He would get mad at me if I got it wrong.
Instead of hearing a lullaby, I was hearing a 1972 Terrapin Station.
I love the Grateful Dead and I am really looking forward to this fun show in Asbury Park. The Grateful Dead's beloved bassist, Phil Lesh will be bringing his band to The Stone Pony on Monday, July 4th! The Stone Pony crowd will be tremendous and THANKS to Live Nation, we have your chance to win a pair of tickets! WIN BELOW.
I think it is pretty remarkable to think some these guys are still playing shows for all generations. It really is special, the music truly never stops!
WIN PHIL LESH & FRIENDS TICKETS BELOW
If you are looking at this via our station app, you'll see the entry form below. If you don't have our app, open it now or click here to download it to your phone. Winners will be contacted once the giveaway is complete! GOOD LUCK & THANK YOU FOR LISTENING!
Keep in mind, Dead & Company is excited to announce their summer 2022 tour. They will kick off the tour on the west coast, but they plan to make their way to the east coast the last week of the tour.
They have a show in Philadelphia, but the last two nights of the tour are at Citi Field in Queens, NY. Thanks to Live Nation, we have your chance to win a pair of tickets to both shows! Winners will win a pair of tickets to either Saturday night or Sunday night. Click "Win Stuff" on our app!
The full 2022 Stone Pony summer stage schedule is below. More shows will be added soon! See below...
The Current 2022 Stone Pony Summer Stage Schedule