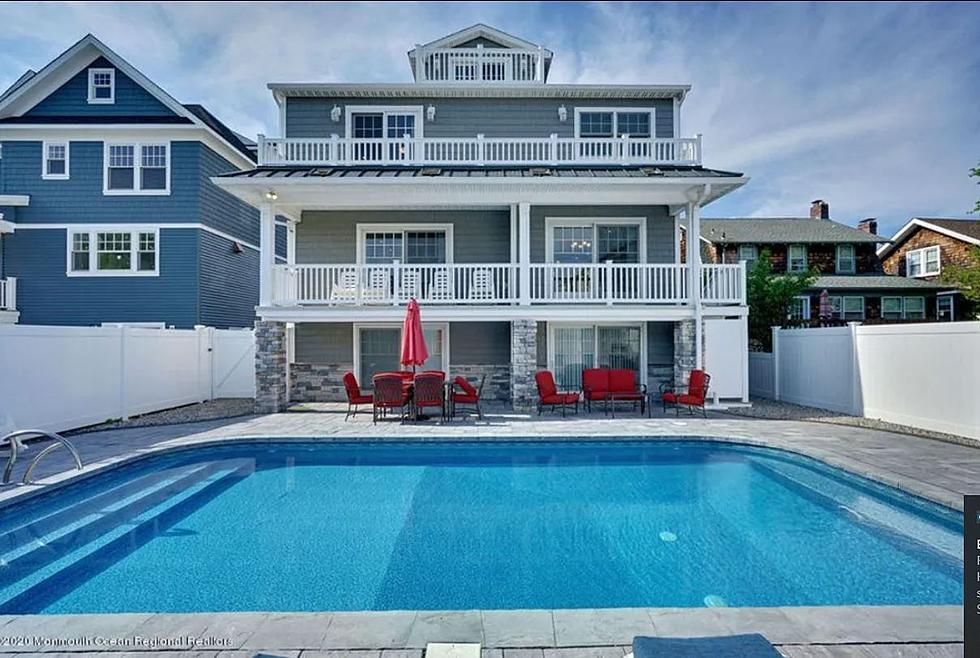 7 Of the Most Charming Ocean County, New Jersey Summer Rentals
Credit: shoresummerrentals.com
Can we please stay in them all?
Summer 2022 isn't too far away (Memorial Day is just 55 days from today, April 5th).  While it's great to live in Ocean County, many of us aren't lucky enough to live within walking distance of the beach.  Sometimes you just want to get away from the traffic and stay in a home close by.  Who doesn't love an Ocean County staycation?
One of my favorite pastimes is looking up the grandest homes on real estate sites and thinking about how cool it would be to stay there.  And that's exactly what I did on shoresummerrentals.com, except I knew I had to share these rentals with you because they are just so charming!
There were so many amazing homes to choose from on the site; homes in Ocean County, other Jersey Shore towns, even Florida!  The rental price, minimum stay length, and listing were all neatly laid out too. It really makes you wish you had the extra cash to stay in one of these babies. (PS: here's how you can Win Cash this Spring 2022).
These homes have something everyone is looking for: from killer views to grand kitchens, to insane pools.  Once you have a look you'll be calling your friends crunching numbers in no time.
Look at it this way - if you spent 1 week in each of these 7 homes, you'd have plans for almost all of summer 2022.
Take a look at the most charming Ocean County summer shore rentals for 2022, and start packing those bags!
7 of the Most Charming Ocean County, New Jersey Summer Rentals
It's hard not to fall in love with these gorgeous Ocean County rentals for Summer 2022!
Shocking Home Value Increases in Ocean County
What a difference a year makes! Check out these dramatic Ocean County Home Value Increases!
Shocking Home Value Increases in Monmouth County
What a difference a year or two makes! Check out these dramatic Monmouth County Home Value Increases!