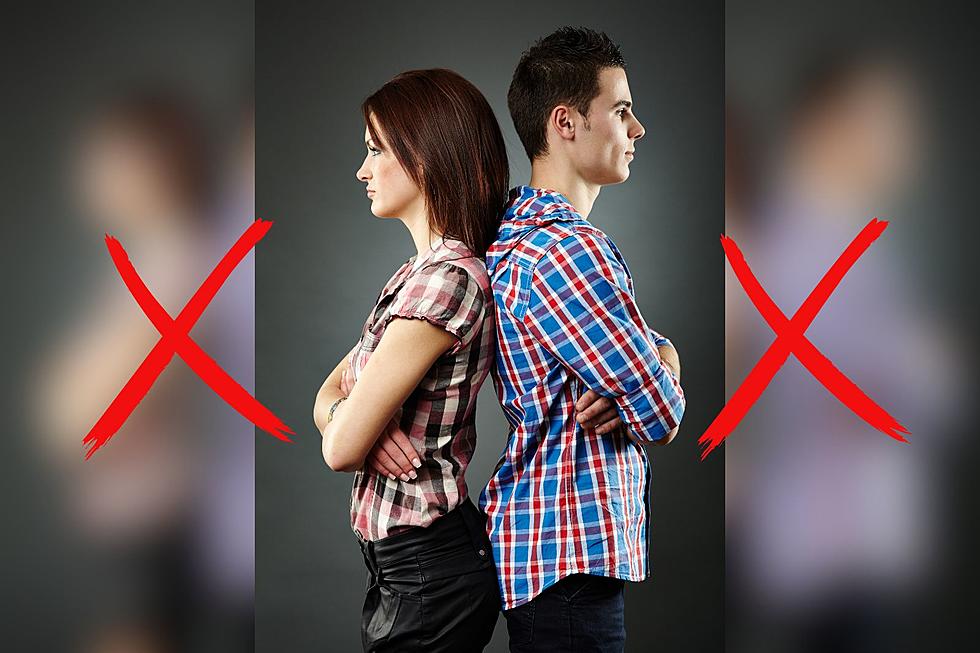 Hey, NJ Singles! Experts Say Don't Date People with These Names
Canva
When it comes to dating, could someone's first name be a red flag? Experts think so. So, who do they recommend you avoid? And is YOUR name on their list?
Has your very name branded you unlucky in love?
I have a friend who's never had good luck dating Steves. The Brittanys of the world have also broken the heart of many a guy friend.
But B's and S's appear to be safe for singles in the state of New Jersey, at least according to Shane Co.
The folks at the jewelry website Shane Co. recently broke down research to find the best and worst names to date in America. They reportedly surveyed people from every U.S. state and asked them the first names behind their three best and worst romantic encounters.
Based on their analysis of 12,000 good and bad date experiences, singles in New Jersey looking for love will have the best luck dating someone whose first name starts with the letter:
Shane Co. reports singles are most likely to have a positive romantic encounter with:
The names you might want to avoid in New Jersey? Any that begin with the letter:
Not such great news for the Marks, Megans, Matts, and Michelles out there.
Do you believe that the first initial of someone's first name could be an indicator that they're a toxic person to date? Let us know in the comments.
The Best First Date Spots in South Jersey
Looking to find a great spot to go on a date in South Jersey? We have a list of the best first date spots in the area.
2000s Teen Heartthrobs: Then & Now
Here's what some of the biggest teen heartthrobs from the 2000s are up to today, from continuing to work in acting and music to becoming fathers and husbands.