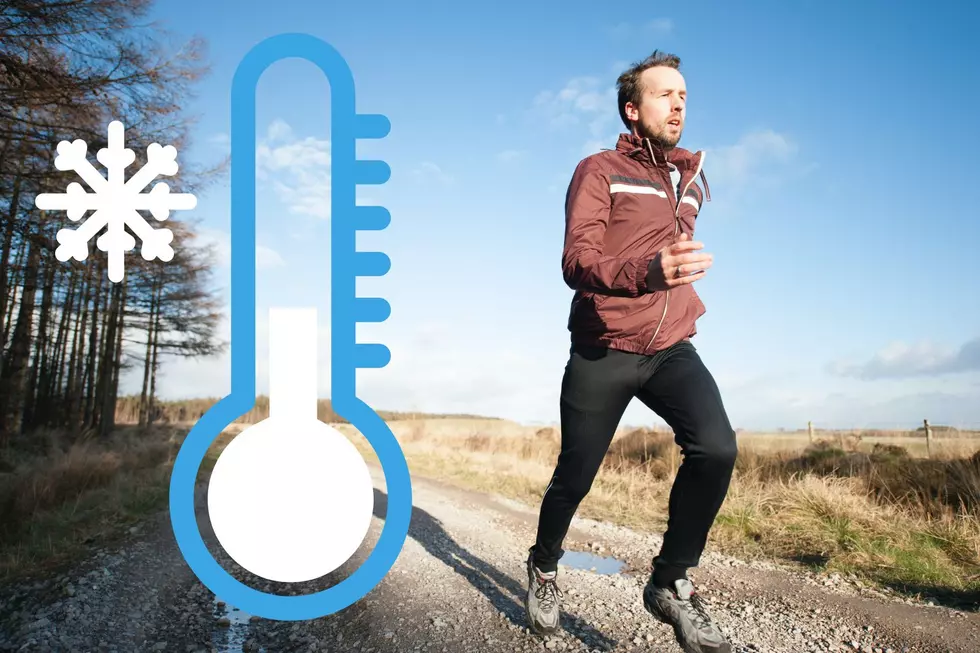 5 Stupid Easy Tips For Running In The Winter In New Jersey
Photo by Jenny Hill on Unsplash / Canva
Winter can be tough, especially on your exercise routine.
Over the spring and summer months, my favorite thing to do is go for nice long runs up and down the boardwalk of Seaside Heights.
There's just something special about starting at one end of the island and working your way down the two-and-a-half-mile stretch.
Dodging tourists, and trying to not get distracted by the delicious smells of the Midway are just a few of the challenges!
However, once summer fades to fall, and the colder temperatures start to move in keeping up with an outdoor running routine can be tough.
It can be hard to motivate yourself to get out there and jog when you're faced with temperatures in the 20s and cold winds smacking your face.
On top of that, it can be potentially dangerous to your health to run in the cold!
You run the risk of slipping on ice, quickly becoming dehydrated, and losing feeling in your limbs due to the cold, plus it gets dark sooner and that can play a big part in your overall safety.
Two winters ago, I went for a run during winter and ended up having to call it quits early because ice started to form around my nose!
Your lungs could also be at risk when running in the cold.
According to Healthline, the intake of cold dry air over a period of time can lead to lung inflammation!
Fortunately, there are several steps you can take to ensure that you're being safe while running in the cold temperatures of the winter here at the Jersey Shore.
5 Stupid Easy Tips For Running In The Winter At The Jersey Shore
Outdoor running is great exercise, but as the colder temperatures move in
Healthline
advises that you should take a few precautions to ensure your safety as you run in the cold!
5 Great Running Shoe Stores Around Ocean and Monmouth County
If you're in the market for a new pair of running shoes, these five stores around the area are a great place to start!