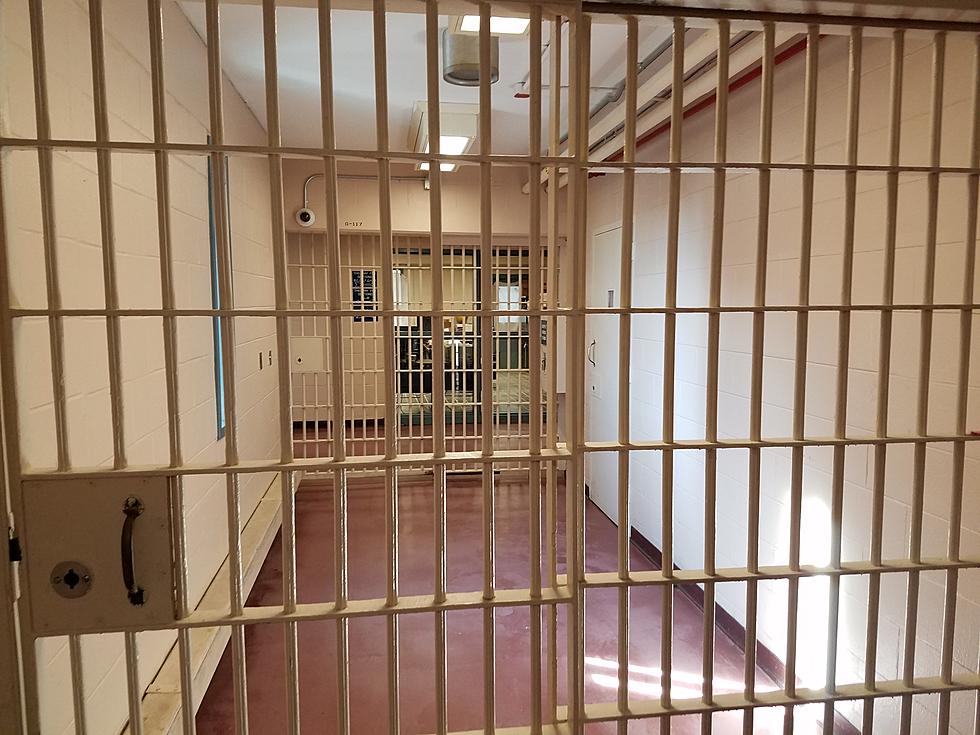 New Jersey man who helped defraud banks of $250,000 receives prison sentence
Prison door at the Monmouth County Correctional Institute. (Vin Ebenau, Townsquare Media New Jersey)
A New Jersey man who played a big role in a conspiracy to defraud banks of $250,000 by using credit cards and stolen checks will have two-years to ponder that life decision after being sentenced to 24-months in prison on Wednesday.
Listen to Vin Ebenau mornings on Townsquare Media Jersey Shore Radio Stations, email him news tips here, and download our free app.
Acting U.S. Attorney Rachael A. Honig announced the sentencing of Dashawn Duncan, 27, of South Orange, for his role in a scheme that was run alongside co-conspirators Nasheed Jackson, 24, of Newark, and Alexander Varice, 22, of South Orange, both of whom previously pleaded guilty to one count of conspiracy to commit bank fraud.
Jackson was sentenced to 2 years on July 22, 2021 and Varice is scheduled to be sentenced on September 7, 2021.
The trio ran their scheme for a little more than a year from August of 2018 to January of 2020, Honig said, and during that time they used stolen credit cards or checks to fraudulently make purchases and withdraw money from two different banks.
Honig said that the credit cards were stolen from facilities used by the U.S. Postal Service in Pine Brook and Warren and due to the scheme this trio was running, they never reached the intended cardholders.
Varice, Jackson, and Duncan use the stolen credit carsd to make unauthorized purchases at various retail stores and to withdraw cash from ATM's in New Jersey and even ventured outside state lines.
Honig said that the blank checks were also stolen from various New Jersey-based post office facilities and just like the credit cards, the checks never never got to who they were supposed to get to before the scheme.
While Duncan played a big role in the scheme, his co-conspirators went a step further with the checks by altering the date, payee and amount of stolen checks before they were deposited into a third-party account, "so that they could manually enter the amounts that they wanted to fraudulently withdraw from a victim bank ATM."
In addition to his prison sentence, Duncan will spend five years under supervised release.
The government is represented by Assistant U.S. Attorney Blake Coppotelli of the U.S. Attorney's Office Economic Crimes Unit in Newark.
Defense counsel:
Jackson: Henry Klingeman Esq., Newark.
Varice: Charles Alvarez Esq., Bloomfield, New Jersey.
Duncan: K. Anthony Thomas Esq., Assistant Federal Public Defender, Newark.
Trending News Now
Top Trending News stories at the Jersey Shore.