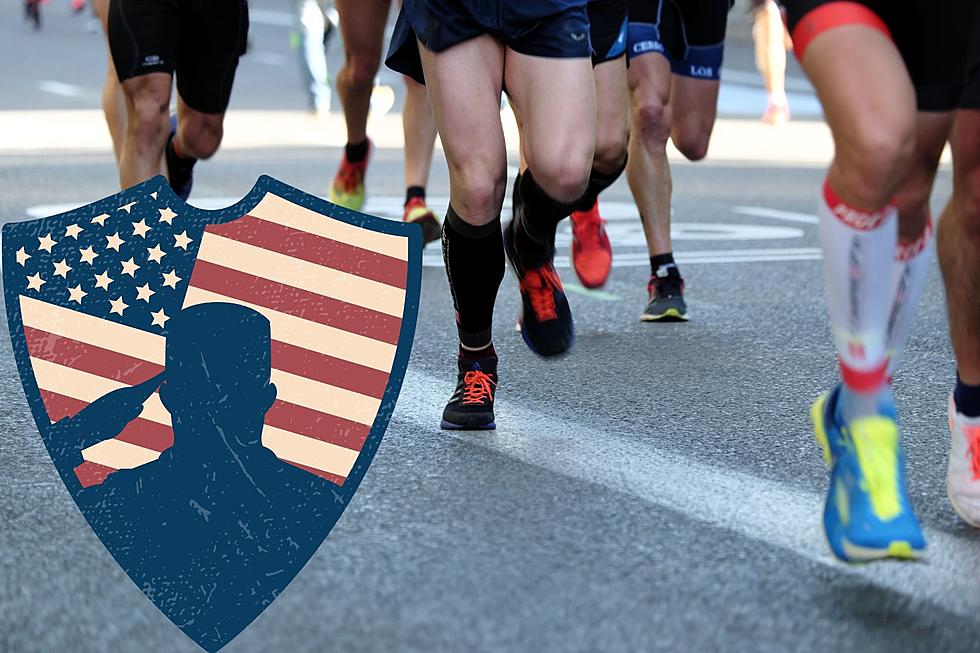 Support New Jersey Veterans At This Years Jogging For John 5K
Photo by Miguel A Amutio on Unsplash / Canva
As we get closer and closer to the summer season, it means more and more events are popping up around the Jersey Shore.
Recently I told you about the Rock The Farm Festival for this year happening in Seaside Heights.
It's an all-day concert that benefits the CFC Loud and Clean organization and features some really great cover bands.
You can get more on that right here. 
Other events that come with the summer season are county fairs.
And this year, there are a ton to go to from Ocean County to Cape May and every in between.
You can check out the New Jersey Fair schedule here. 
Then you have events like Jogging For John, which get you outside, and support a good cause.
Jogging For John is a 5K Walk/fun run that honors John J. Dooros as well as all of the veterans of our nation.
The proceeds from this event go to benefit the AHEPA Service Dogs For Warriors Foundation, an organization that helps provide service dogs to veterans who need them.
When Does Jogging For John Take Place?
Jogging For John takes place Saturday, May 20th and this year it's at Brick Memorial High School.
Registration for the event opens up at 8 AM on the day of the race, and the 5K will start at 9 AM.
You can register for the event right here, and although there is a fee to sign up, all the proceeds are going to a good cause.
If you miss the deadline to register, you can do it the day of the event but it'll be cash only.
Refreshments and prizes will be provided at the race, so get your running shoes ready and go support a great cause!
How Many of These Popular New Jersey Attractions Have You Been To?
NJ county fairs are back! Check out the 2023 summer schedule
A current list of county fairs happening across the Garden State for 2023. From rides, food, animals, and hot air balloons, each county fair has something unique to offer.
(Fairs are listed in geographical order from South NJ to North NJ)