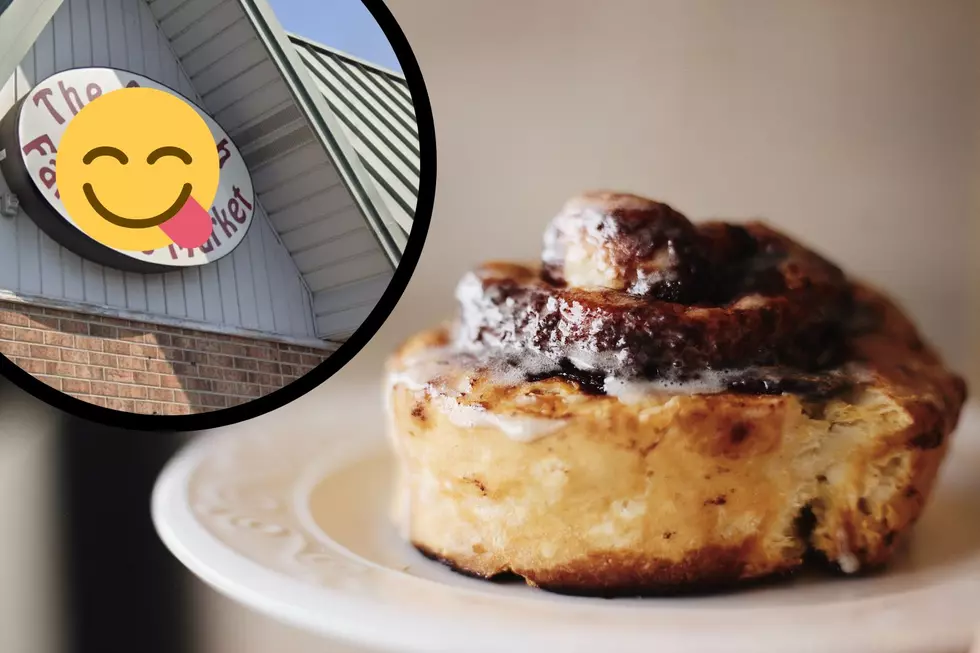 The Most Massive And Delicious Cinnamon Rolls In New Jersey
Photo by Fallon Michael on Unsplash / Google Maps/ Canva
Who doesn't love cinnamon rolls? Fortunately for us, New Jersey is home to some pretty awesome bakeries that serve up this amazing treat, but one has to be best right?
When you think of cinnamon rolls, what do you look for?
I think good cinnamon rolls should of course be served warm and have icing both inside the rolls as well as drizzled on top.
Pro tip too, when you eat a cinnamon roll you are supposed to unroll it piece by piece until you get to the middle.
If you just bite straight into a cinnamon roll you may need to seek help!
If you're looking for a good cinnamon roll you don't have to look too far living near the jersey shore.
Some say Marvel's Beach Bakery in LBI has the best, some may say you have to go to the Crazy Baker Cafe, and others say that Mueller's Bakery in Bayhead has the best cinnamon rolls near the Jersey Shore.
That being said, one bakery was chosen by experts to have the absolute best, and biggest cinnamon rolls in the entire state of New Jersey!
What New Jersey Bakery Serves Up The Biggest And Best Cinnamon Rolls?
It's a store that's known for amazing baked goods from shoofly pies to whoopie pies.
The bakery is easy to recognize too thanks to the horse and buggy logo on the front of the store!
In addition to baked goods, you can also get traditional Amish meals as well as visit dozens of local Amish vendors.
Any guesses?
Only In Your State say that the best place in New Jersey to get larger-than-life delicious cinnamon rolls is at the Amish Farmers Market in Mullica Hill New Jersey!
I mean, just look at these things.
You can get these tasty treats frosted, classic, with nuts or raisins, and they're always baking up something fresh according to Only In Your State.
I know my stomach is growling just thinking about these!
The Absolute Sweetest Bakeries in Monmouth County
New Jersey Towns With The Weirdest Names, Part 1
A through H. Did we miss any? E-mail JB@Townsquaremedia.com
New Jersey Towns with the Most Unusual Names Part 2