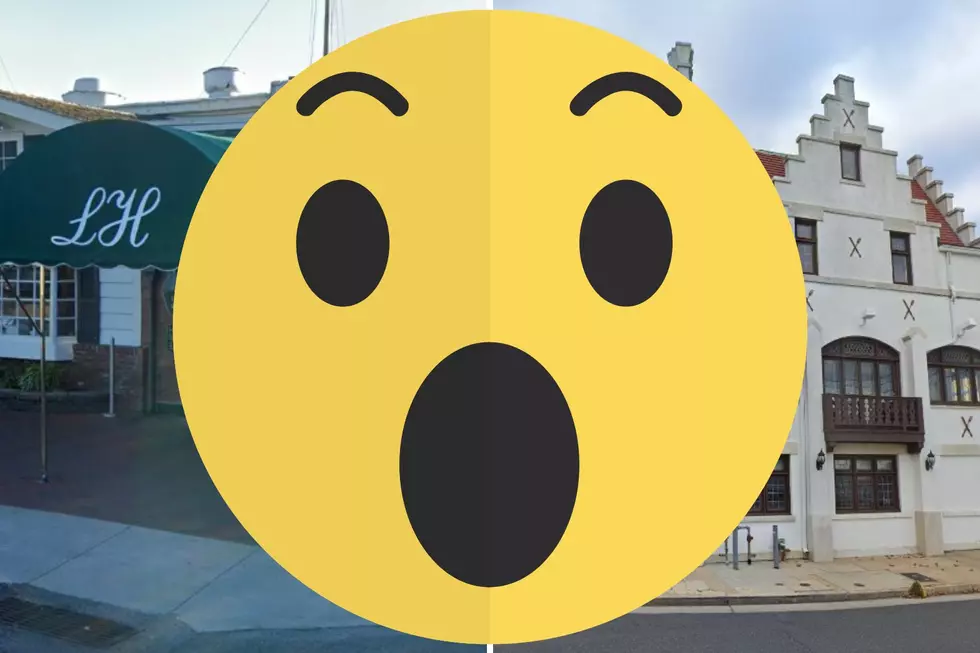 2 New Jersey Restaurants Named Among Best Independent Restaurants In The Country
Photo Credit: Google Maps / Canva
Creamer is to coffee as New Jersey is to what?
Good restaurants of course!
New Jersey is home to so many mouthwatering restaurants it can be hard to keep track of them.
The other weekend just driving down 166 I must have passed 4 or 5 different restaurants that made me say "oh, I want to eat there!"
What I really like about a lot of the restaurants in the Garden State is that they're locally owned.
Of course, we have chains like everywhere does; your Red Lobster's, Applebee's, White Castles, and Bahama Breeze's are available if you'd so like.
However, I feel like I see a lot more independently owned and operated spots, especially pizza places, seafood spots, and places to get Italian Grub.
Believe it or not, two restaurants from the Jersey Shore made a list of the top independent restaurants in the country for 2022!
Restaurant Business compiles a list of the100 best independent each year, and to be considered independent each restaurant must have less than five locations.
This year's list of restaurants in total served 272 million people and raked in a collective 1.8 Billion dollars.
As I mentioned, two restaurants this year that made the list are from right here around the Jersey Shore, and one of them is actually one of my favorites in the state!
The first independent restaurant to make the list came in at number 57, served 225 thousand guests, and sold an estimated 15.8 million dollars in food.
Knife and Fork is not only one of New Jersey's best traditional restaurants, but one of the top-ranked independent restaurants in the country!
What's New Jersey's other top-ranked independent restaurant?
It came in at number 67, served 298 thousand meals, and sold an estimated 14.6 million dollars in food, it also has one of my favorite take-out windows.
Yes, take-out.
The Lobster House in Cape May New Jersey not only is a high-end independent restaurant right over the bridge in Cape May but attached is an awesome dock where you can order fresh seafood, sit on an open-air dock and watch the boats ride through the bay.
NJ Restaurants Featured on The Food Network That Are Now CLOSED
I did a little research and found out that these once "seen on tv" restaurants aren't open anymore.
13 Dog-Friendly Restaurants and Bars in Central Jersey
You and your furry companion will love visiting theses amazing spots! Don't forget your leash and water bowl!