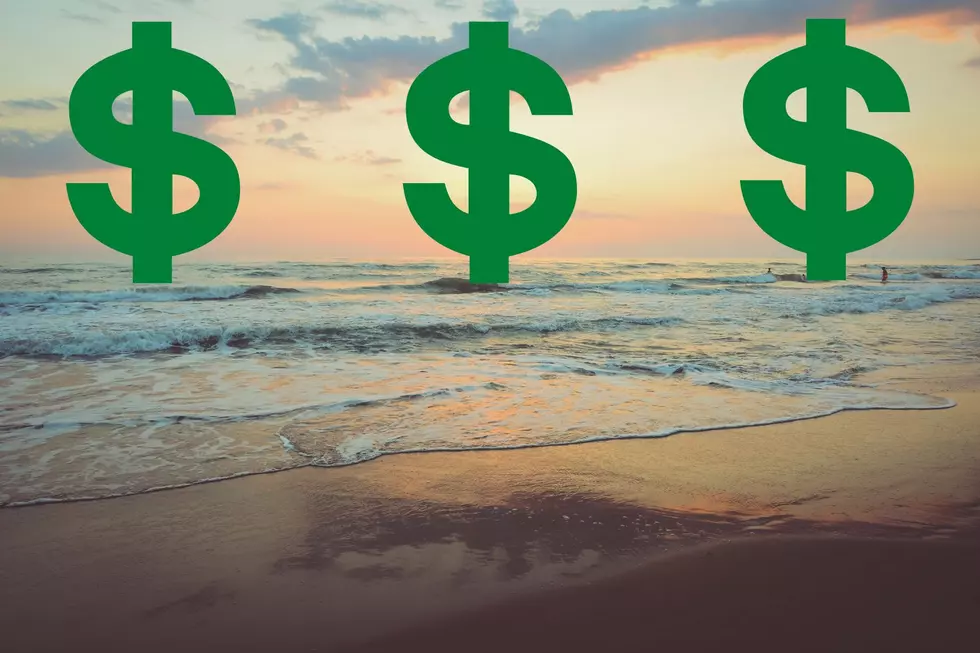 You'll Pay More Next Year To Visit This Popular New Jersey Beach
Photo by Camille Minouflet on Unsplash
You're not going to be surprised if I tell you things are getting more expensive.
Gas prices came down a little bit, but are now back on the rise, we're spending more at the grocery store, and at retailers too.
Well, the summer of 2023 is going to see another cost increase, and this time it could affect your vacation plans.
Whether you're going for a whole summer, a week, or just for a day trip there's really no place like the Jersey Shore in the summer.
Whether you like to watch the tram car in Wildwood, need to hop on the Jitney in Sea Isle City, or are catching some live music at Beachcombers in Seaside Heights there's always something to do around the shore.
Of course, our beautiful beaches are really what set us apart.
That being said, our beaches are exactly what's going to make visiting this popular beach town more expensive.
Starting in 2023, Ocean City New Jersey Will Be Increasing The Cost Of Beach Tags.
According to NBC New York, Ocean City New Jersey will see an increase across the board, after City Council voted last week to increase the prices of beach tags.
NBC New York reports that your day pass will increase from $5 to $10, and weekly badges will now cost you $20 as opposed to $10.
Your seasonal badge will see a price increase as well.
Philly Voice reports Ocean City New Jersey will increase its seasonal badge from $25 to $35 for the 2023 beach season.
Now, these price increases aren't just going to line pockets, but rather the money will be put back into Ocean City.
That increase will continue to help pay for trash collection, daily beach raking, as well as paying for lifeguards' salaries, according to Philly Voice.
I live in Seaside Heights, I think for my wife and I to each get a season pass it was $120 total.
So although the price increase is outrageous to some, I feel like it's still a pretty reasonable price.
Everything is getting more expensive from food, to fuel to other parts of the entertainment industry.
I'm curious to see if visitors will pay the increased cost or vacation at another Jersey Shore town that doesn't charge a fee to get on the beach.
New Jersey's Beach Commandments: Do's & Don'ts at the Beach
Stunning New Jersey Mansion on the Beach the Best on the East Coast