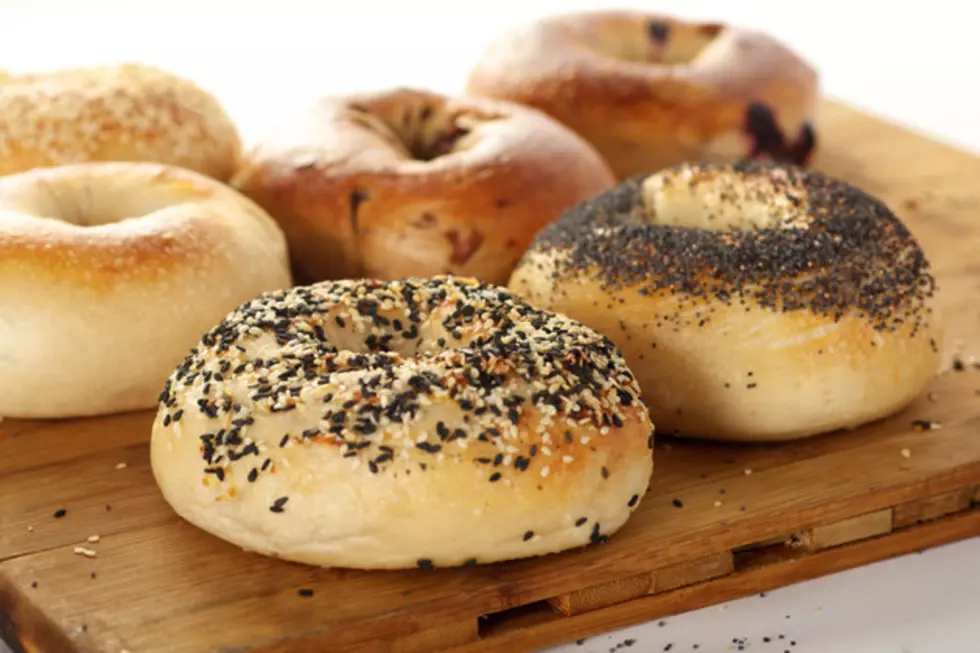 New Jersey Bagel Shop Goes Viral
c8501089/Thinksstock
A bagel shop in Freehold, New Jersey has been packed after a popular website featured them in a story.
Bagel Nook is known for their creative take on the breakfast staple.
BuzzFeed Food made a great video highlighting the Bagel Nook's most creative concoctions.  The video has been viewed over 13 million times and has been shared by more than 100,000 people!
NJ.com explains some of their most popular bagels...
"...cereal-centric "overload" bagels, like Cocoa Puffs, Cinnamon Toast Crunch and Fruity Pebbles bagels. The shop is most famous for its Oreo overload bagel, complete with Oreo cream cheese and Oreo cookies.