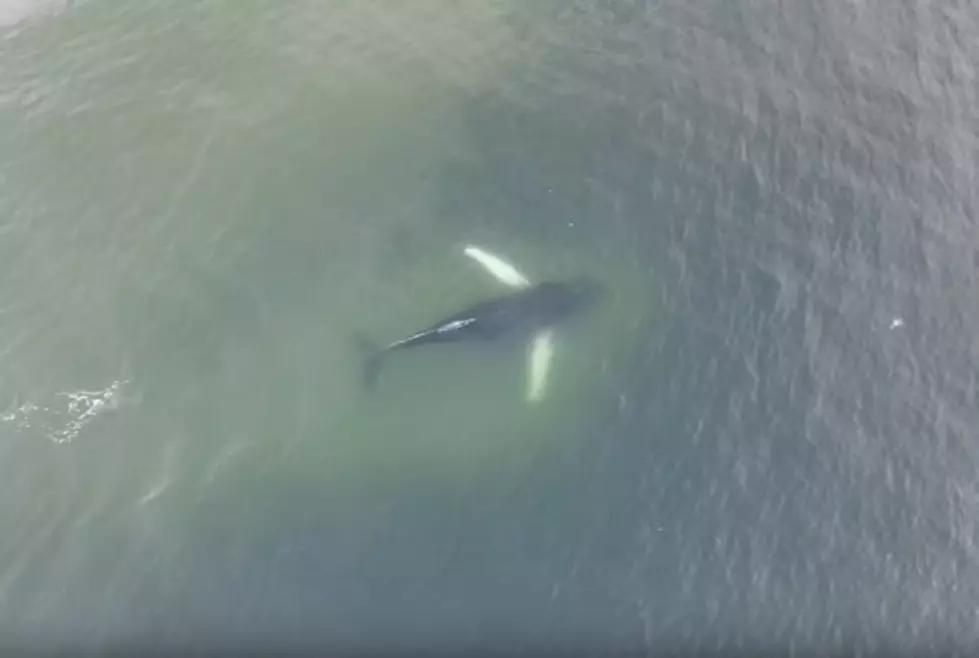 More Humpback Whales Being Spotted At The Jersey Shore
YouTube via Thomas Lozinski
Just about a week ago, we showed you the incredible video of a Long Branch lifeguard's close encounter with a humpback whale.
A day later, a humpback whale was seen in the Shrewsbury River.
Now, Thomas Lozinski of Manasquan caught some amazing footage of a whale swimming near the Squan coastline.
Lozinski estimated the whale was about 18 feet long, and came as close as about 40 feet from the beach.
I know I say this every time I see a great whale video...but I really want to get a drone. I know that my timing will never work, and I'll always end up getting to the area five minutes too late and just having footage of the ocean, so I talk myself out of getting one...but maybe one day the Varacchi Drone will fly over the Jersey Shore.
Enter your number to get our free mobile app
Virtual Games You Can Play With Your Friends