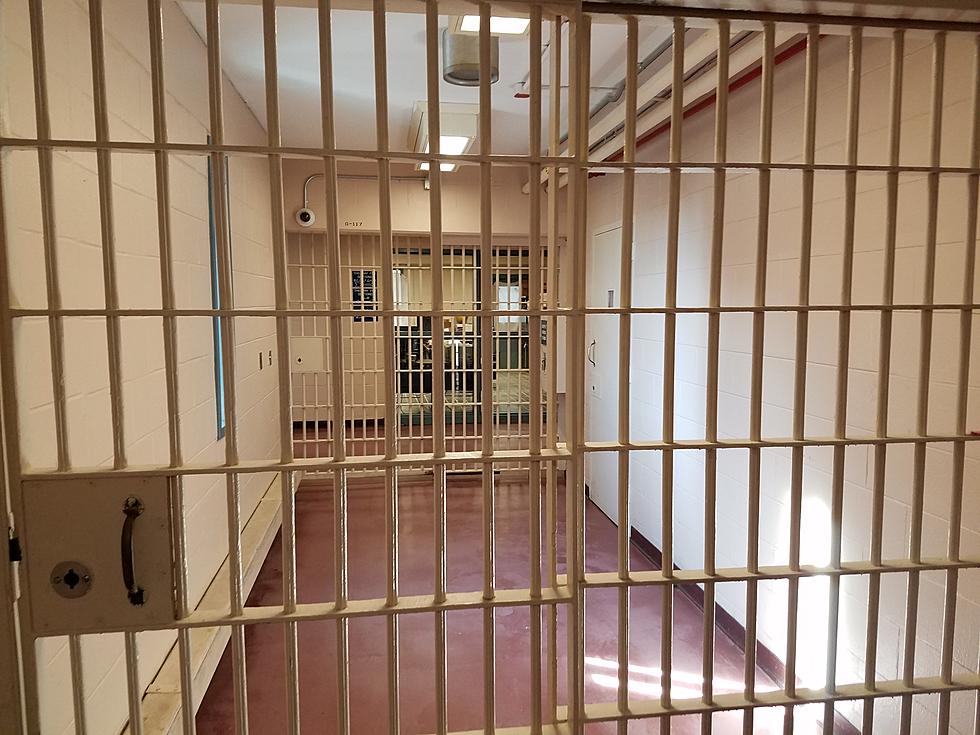 Monmouth County man pleads guilty in multi-million kickback scheme
Prison door at the Monmouth County Correctional Institute. (Vin Ebenau, Townsquare Media New Jersey)
A Monmouth County man, who formerly co-owned a pharmacy in Union City, has admitted to his role in a scheme which paid bribes to health care professional and evade taxes on $33.9-million in income, announced U.S. Attorney Craig Carpenito.
Igor Fleyshmakher, 58, Holmdel, plead guilty in Trenton Federal Court to charges of conspiring to violate the federal anti-kickback statute and tax evasion.
He allegedly conspired to violet the statute with seven other people who have already been charged.
It was Fleyshmakher along with Samuel "Sam" Khaimov of Glen Head, New York, Ruben Sevumyants of Marlboro, Alex Fleyshmakher of Morganville and Eduard "Eddy" Shtindler of Paramus, who previously plead guilty to his role in the conspiracy and is awaiting sentencing.
The now closed Prime Aid Pharmacies operated out of Union City and the Bronx and they processed costly medicines which were used to treat a number of conditions including Hepatitis C, Crohn's Disease and Rheumatoid Arthritis.
All the men had a role in the operations of the pharmacies.
Their scheme began in 2010, when in order to get more prescriptions, Igor, Khaimov, Sevumyants, Alex Fleyshmakher, Shtindler and other employees paid bribes to doctors and doctors' employees to get the doctors to steer prescriptions to the Prime Aid Pharmacies.
The bribes including wining and dining the doctors with expensive meals, gifting them designer bags and paying them in cash, check and wire transfers.
All of the bribes and kickbacks were paid to doctors and doctors employees, among others, in New Jersey and New York.
As part of his plea agreement, Igor Fleyshmakher agreed that the improper benefit conferred as part of the conspiracy to violate the federal anti-kickback statute was between $3.5 million and $9.5 million.
In addition, between 2012 and 2014, Igor Fleyshmakher diverted a substantial amount of Prime Aid Union City income into a secret bank account that he opened and controlled.
Igor hid the account from the pharmacy's tax preparers and did not report any of the funds he deposited into it on his personal income tax returns.
In total, he diverted $33.9 million of income into the secret account, all of which he failed to report to the IRS.
As a co-owner of the pharmacy, Carpenito said that his conduct resulted in a $5.8 million tax loss to the IRS on his share of that income for tax years 2012 through 2014.
The conspiracy and tax evasion charges to which Igor Fleyshmakher pleaded guilty each carry a maximum penalty of five years in prison and a fine of up to $250,000.
His sentencing is scheduled for June 22, 2020.
"Kickback schemes like this not only illegally enrich defendants like Fleyshmakher, they take needed resources from our health care system," U.S. Attorney Carpenito said. "And after stealing millions of dollars in this way, the defendant stole again, by failing to report this income or pay taxes on it. His guilty plea today will make sure he is held to account for his crimes."
The government is represented by Assistant U.S. Attorney Joshua L. Haber of the Health Care Fraud Unit of the U.S. Attorney's Office in Newark.
Defense counsel: Eric M. Creizman Esq. and Melisa Madrigal Esq., New York.
Enter your number to get our free mobile app