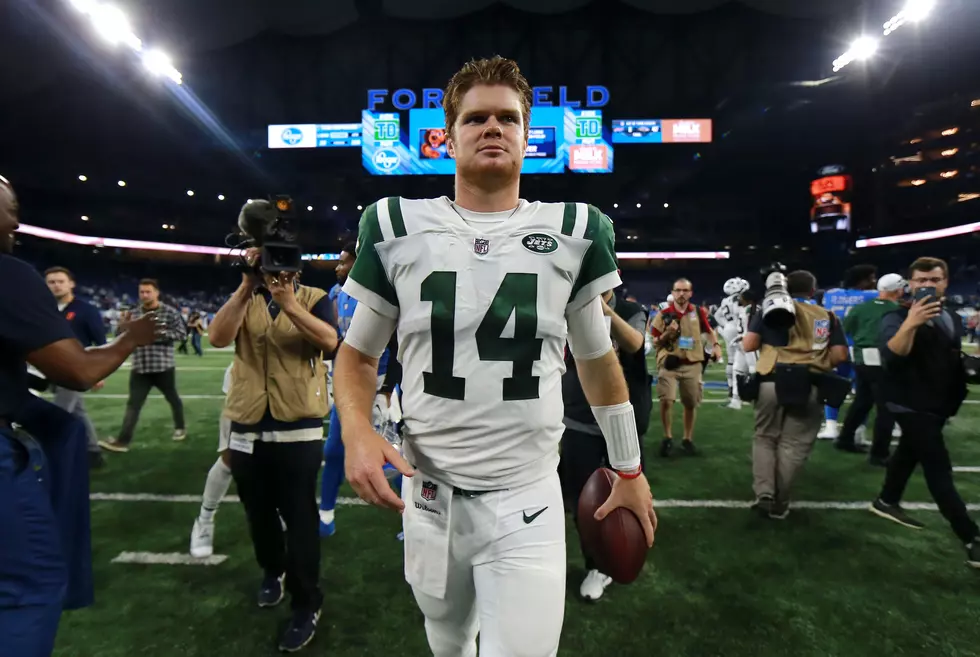 Meet Sam Darnold In Freehold
Rey Del Rio/Getty Images
The Hawk is your home for New York Jets football all season long, and Jets fans will be able to meet the team's latest "Quarterback of the Future" when Sam Darnold makes an appearance at iPlay America on December 11th.
Tickets are on sale now - $150 will get you a professional photo taken with Sam Darnold, an 8x10 signed photo (unfortunately no personalizations or personal items will be signed), and a $10 iPlay America Game Card.
The Samchise was a start at USC, and was drafted 3rd overall in the 2018 Draft. Darnold won the starter's job out of training camp and has started every game for the Jets this year.
More from 105.7 the Hawk: