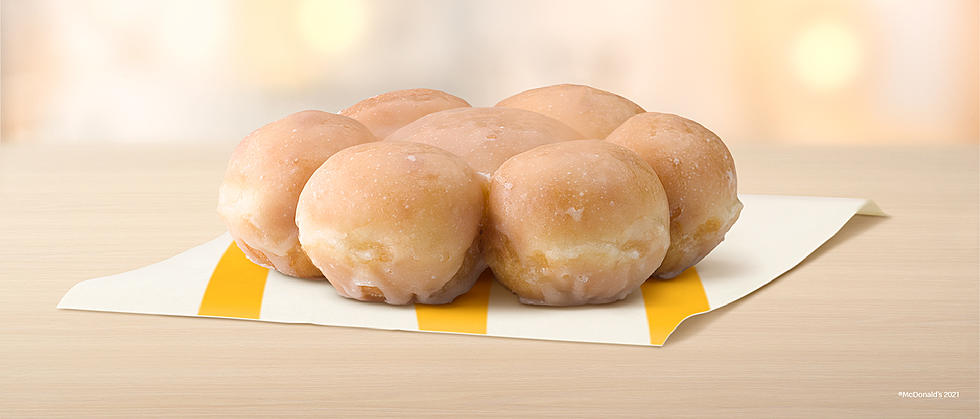 McDonald's Adds New Fall Treat To Their Menu In New Jersey
McDonalds getting ready to launch fall glazed pull apart donuts
Who's ready for a new fall treat to be added to the McDonalds menu?  It's coming in September and it's gonna be perfect on the go!
Listen to Shannon Holly mornings on 94.3 The Point and download our free 94.3 The Point app.
Fall is around the corner and I got some inside scoop on a treat coming to McDonald's!  Beginning September 1, the McCafé Bakery line-up is adding a new Glazed Pull Apart Donut, and it looks pretty darn good!
The pull apart design is shareable (if you're into that) LOL. The Glazed Pull Apart Donut is available all day long too.  The pull apart joins the rest of their bakery lineup like the Apple Fritter, Blueberry Muffin and Cinnamon Roll.  It does make the morning coffee haul a one stop shop!
I do love that you can place your order on their app and then sail though the drive through too!  Just wanted to give ya a heads up!
McCafé Also Has...
McCafé coffees like lattes, cappuccinos and mochas, frappé beverages, espresso drinks and smoothies!  I'm all about the mocha frap with no whipped cream...keep the chocolate! Yum!
These are some menu items that have been discontinued from McD's...remember these?  You never know when something is coming back...I'll keep ya posted because this is homework I actually love ;-)
Check Out These 15 Discontinued McDonald's Menu Items