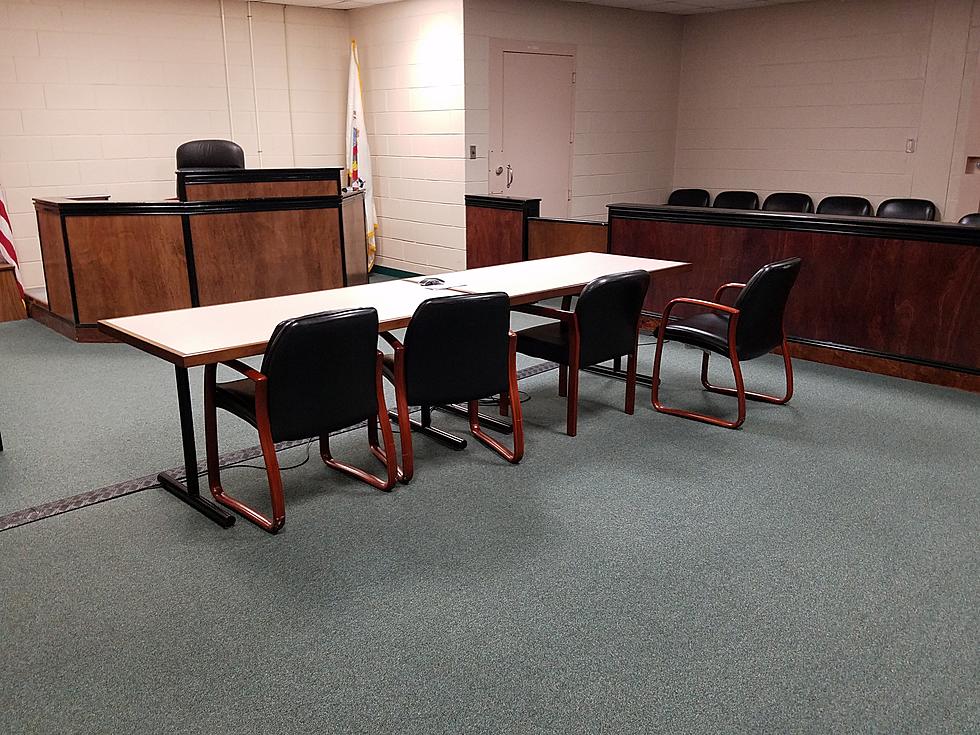 Manalapan man who brutally beat his own father to death has been indicted
Court room at the Monmouth County Correctional Institute. (Vin Ebenau, Townsquare Media New Jersey)
It's a tragic state of affairs and the man behind the unthinkable has been indicted.
A Manalapan man who allegedly beat his own father so bad, he died.
Listen to Vin Ebenau mornings on Townsquare Media Jersey Shore Radio Stations, email him news tips here, and download our free app.
Acting Monmouth County Prosecutor Lori Linskey announced that a Monmouth County Grand Jury has returned an indictment against 39-year old Pradeep Reddy of Manalapan who killed his father, 78-year old Radhakrishna Reddy.
When Manalapan Police responded to 721 Summer Drive on April 12, 2021, around 4:40 pm they found Radhakrishna Reddy, 78, unconscious and critically injured.
Radhakrishna was then brought to the hospital for medical attention, but died two days later.
Manalapan Police worked with the Monmouth County Prosecutor's Office in the investigation into Radhakrishna's death.
They learned that Pradeep Reddy, his son, was responsible assaulted his father, "ultimately leading to his death."
Pradeep was arrested and brought to the Monmouth County Correctional Institution where he has been since his arrest.
If convicted of murder, Reddy faces up to 30 years in a New Jersey state prison.
He would also be under parole supervision for five years following his release from state prison.
The case is assigned to Monmouth County Assistant Prosecutor Michael Luciano.
Reddy is represented by Joshua Hood, Esq., of Freehold.
New Jersey's most disgraceful child predators and accused predators