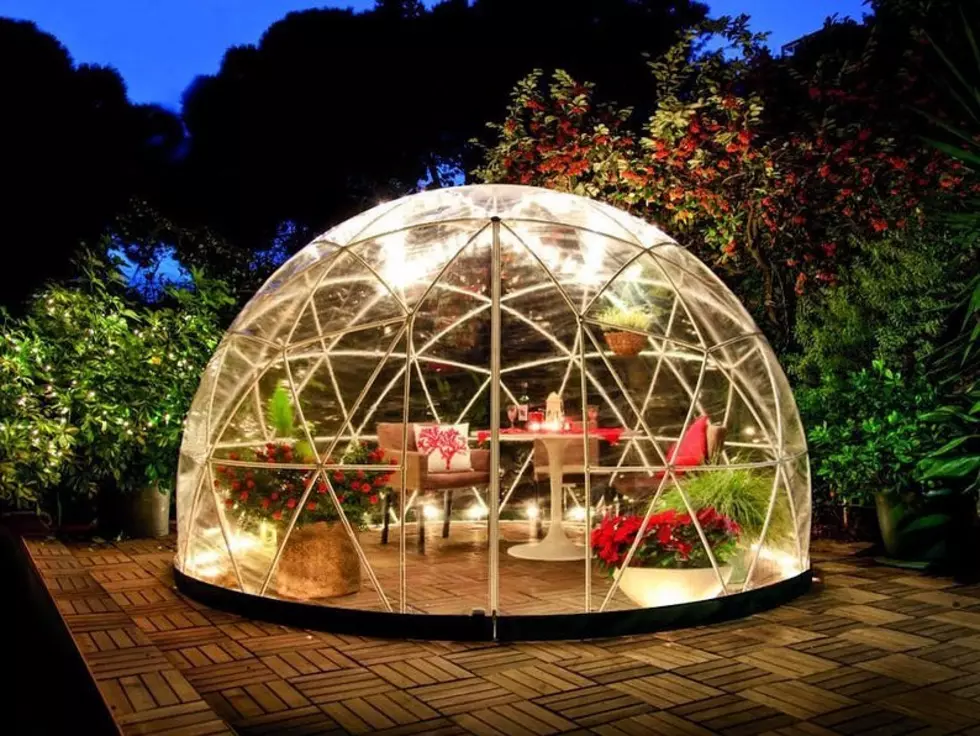 ManaFirkin Brewing Company Introduces Igloos
instagram.com/manafirkin_brewing_company/
UPDATE: the igloos will open on December 2nd, and reservations are open TODAY, November 11th!
Follow Manafirkin Brewing Company on Instagram and Facebook for all the details, and be sure to reserve your igloo fast!
2018 was a simpler time. Prince Harry married Meghan Markle, France won the World Cup, and ManaFirkin Brewing Company in Manahawkin was voted the best brewery at the Jersey Shore in our annual BrewMaster Madness tournament! Ah, it feels like just yesterday that I told the crew at ManaFirkin which beer I sampled that day was my fave, only to be told "yeah, that one is really popular with the ladies."
This past spring and summer were rough on local breweries. The limits on capacity when it comes to being indoors are still having a negative impact on plenty of businesses, and once you add in the winter weather, it's just another burden. ManaFirkin has figured out how to defeat the elements - IGLOOS!
I reached to ManaFirkin, and they told me that the plan is to have the igloos up and ready to go by late October or early November. There will be five igloos, and each one will hold about eight people. The biggest thing - the igloos will be reservation only, so as soon as they open up, get you and your friends a reservation quick!
The Asbury Festhalle and Biergarten sets up their rooftop igloos every year, and they're a huge hit. Having a similar setup at ManaFirkin will be an awesome way to spend time with your family and friends, enjoy some local brews, and still manage to stay strangely socially distant.
ManaFirkin Brewing Company is located at 450 East Bay Avenue in Manahawkin. Follow them on Facebook and Instagram for any updates!
Enter your number to get our free mobile app
Apply To Vote By Mail