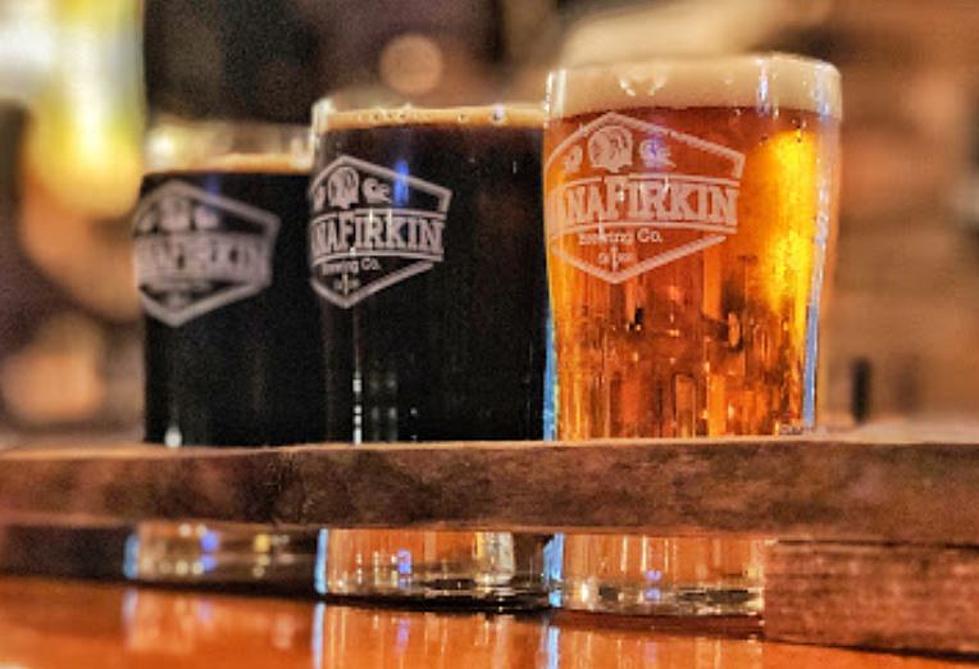 Manafirken Brewery In Manahawkin, NJ Announces Teacher Happy Hour & Major Expansion
Nicole
An Ocean County brewery is gearing up for a humongous expansion that we all will benefit from.
Introducing....Manafirkin Brewery located at 450 East Bay Avenue in Manahawkin.
I have personally been here and the vibe is chill, relaxing and casual...perfect for a few beers with friends on a relaxing Friday night.
Or maybe even a first date.👀👀👀
They have over 36 beers on tap, an indoor bar and tables, beautiful lights and even outdoor igloos!
But Manafirkin has a few exciting announcements.
The first: Did you know they host a Teacher Happy Hour every Friday from 2:30 PM to 5:00 PM? Well now you do.
Teachers can enjoy a pint of any Manafirkin beer available on tap for just $5.00 each. A teacher ID is required.
And that is just the start of it.
Itching to try one of the Manafirkin Brewery beers? Did you know that their beers are offered at various restaurants and liquor stores throughout Ocean County?
Let's take a look at the locations:
All The Jersey Shore Locations You Can Enjoy A Pint Of Manafirken Brewery's Beer
Manafirken Brewery in Manahawkin beer is being offered in various Ocean County locations. But this list will soon be growing...big time.
Guess what? This list is about to at least triple.
As of now, Manafirkin Brewery is able to brew three barrels of beer at one time.
Moving forward, they will be able to brew up to ten barrels at one time and in the same amount of time which will more than triple their beer supply.
With more beer to sell, Manafirkin Brewery is hoping to expand their business to Monmouth County businesses and then eventually, throughout the entire state of New Jersey.
"Nothing is changing on the inside," said Todd Hunt, who co-owns Manafirken Brewery along side Donn Hoosack. "We are going too continue to do what we do; we are just going to produce more beer so we can eventually tackle the entire Garden State."
More beer, more problems?
Not for us it isn't.
Take a look at their website for any other questions and bottoms up!
You know what I usually crave with a fresh, cold cider? A juicy burger!
My family and I always say: "A burger burgermeister!" I don't know why...
But here's where you find the juiciest options:
Where To Get The Juciest Burgers At The Shore
Sometimes...you just need a solid burger.
The 20 Dynamite New Jersey Diners That Are Too Tasty Not to Try