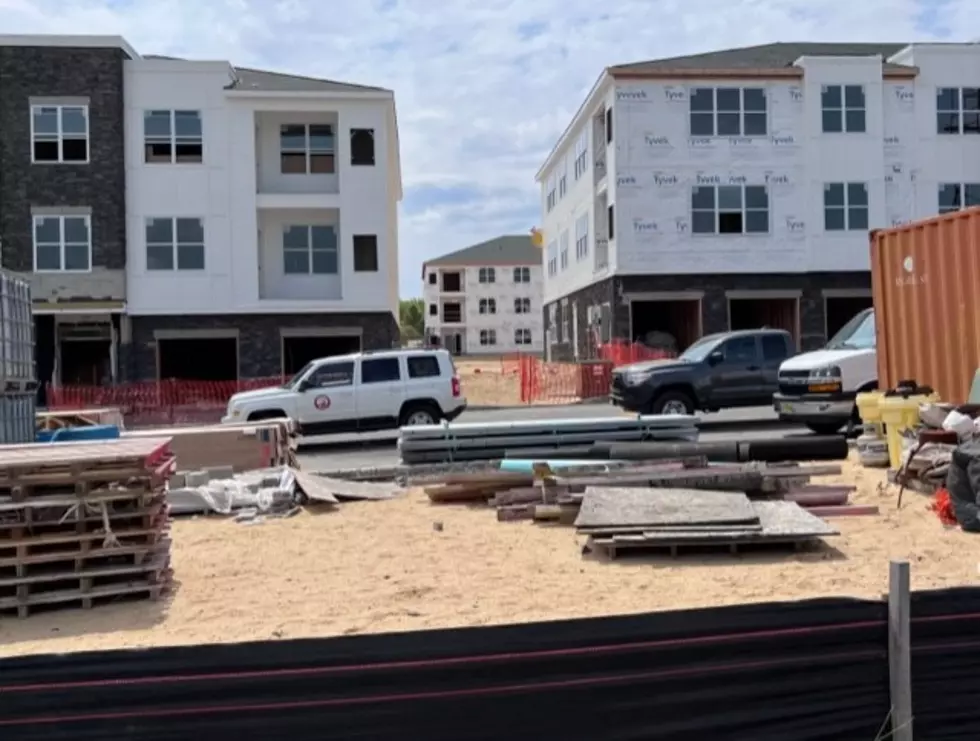 Latest From One of the Biggest Residential Construction Projects in Toms River, New Jersey
Shawn Michaels
We have been following the progress, for the last several months, of one of the biggest residential construction projects in Toms River. This housing project will feature numerous units and the work continues as we get set to head into summer.
The new construction project is a residential location being done by Kaplan Companies called Camelot at Toms River. The location is referred to as "Ocean County's newest luxury rental community". According to info, the project will feature 128 low-maintenance luxury residences.
Camelot at Toms River will feature one and two-bedroom options and these residences will have us to 1,540 square feet of living space. Also outlined are features that residents will be given use of including a clubhouse with a fitness center, multipurpose room, and a package room.
In addition, Camelot at Toms River will have an outdoor swimming pool that will feature a barbecue area and also fire pits. Parents will enjoy a "tot lot" and pet owners will enjoy a "bark park".
If you are in the area around Seacourt Pavilion you can see the work area and we have watched this project rise up from the very beginning. No word as to exactly when this new residential complex will have folks moving in, but just that it is "coming soon". We will try to keep you up to date on any new information.
Check their website for information and a look at what this final project may look like. This new project should provide lots of residences for people wanting to live in Toms River Township. Share your two cents on this latest construction in Toms River and post your comments below 👇🏻 as always we enjoy reading your feedback on issues that affect our lifestyle here at the Jersey Shore.
As we get set to head into summer here is a look at the site during a recent visit I made to the location in Toms River, take a look.
Camelot at Toms River
Latest look at construction at a new housing development in Toms River, NJ
See Inside: Aaron Lewis' Luxurious $3.5 Million Rural Castle