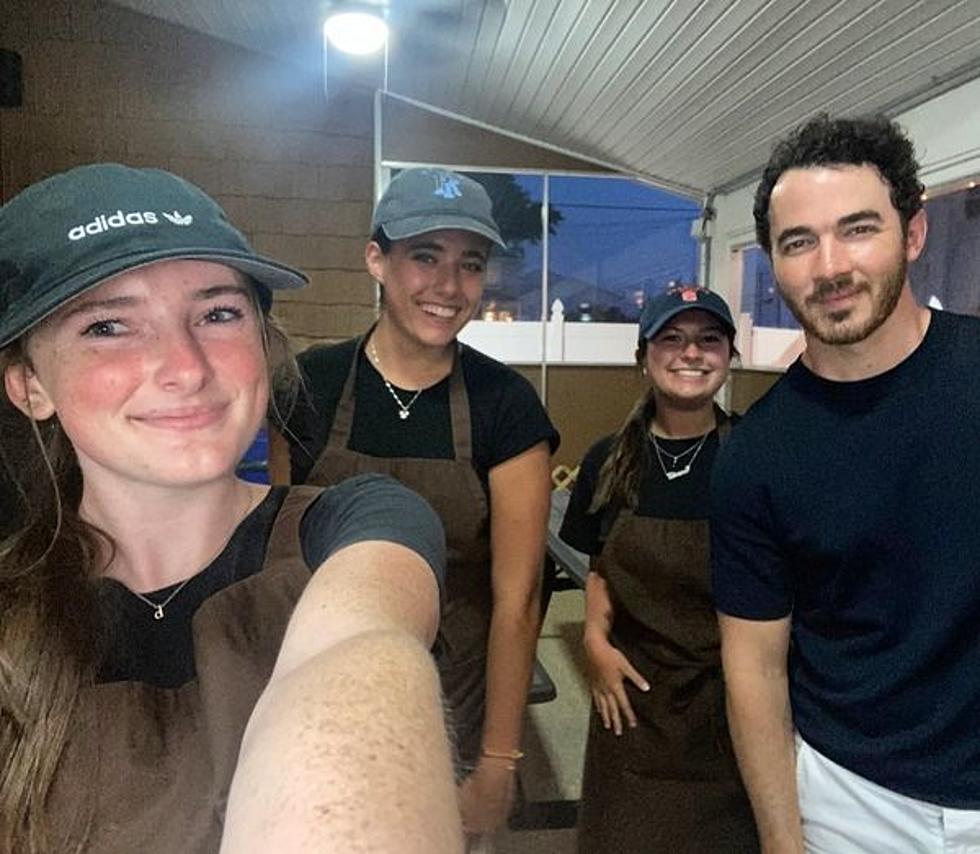 Jonas Brother Spotted Vacationing at the Jersey Shore Again
The WooHoo via Facebook
The Jonas Brothers love the Jersey Shore...well, at least one of them does.
Last summer, the oldest Jonas brother, Kevin, was spotted with his family vacationing in Ocean City, NJ. Fans loved catching a glimpse of them in the boardwalk shops and restaurants. Kevin was enjoying some time off with his wife, Danielle and their two daughters, Alena and Valentina.
This week, Kevin was spotted again, according to The Sandpaper. This time he was on Long Beach Island (aka LBI) having a good ole time...and there's a Tik Tok to prove it.
Jonas hit up a bunch of LBI favorites including Baked on the Beach in Beach Haven, Spray Beach Bagels, and a couple of ice cream shop, The WooHoo  and Show Place.
While Kevin was at Show Place he had some fun with the staff making a Tik Tok (above). They sang the Jonas Brothers' hit "Waffle House."
After dinner at popular spot Bird & Betty's in Beach Haven, he joined Split Decision (a Philly-based cover band) on stage. They performed the Jonas Brothers' songs, "Sucker" and "Mr. Brightside" by The Killers.
Once a music star, always a music star I guess, even on vacation. That's so cool.
It's so nice to hear that Kevin's a cool guy. Workers at both Show Place and The WooHoo said he and his family are very kind and down to earth and had no problem posing for pictures with them.
By the way, tequila is Kevin's drink of choice. He was relaxing with his family after a long press tour, according to the article.
Where will he show up on the Jersey Shore next? I'll keep you posted.
How Many Of These Old Quaker Bridge Mall Stores Do You Remember?
The Quaker Bridge Mall has been open since 1975. There's been many changes in stores and restaurants over the years. How many of the old places do you remember?
Can You Name These Landmarks? Only a True Central Jerseyan Can Pass This Quiz!
Pictured below are things you may (or may not) have seen around Central Jersey. But a TRUE Central Jerseyan can name all of them. See how many YOU can correctly identify!