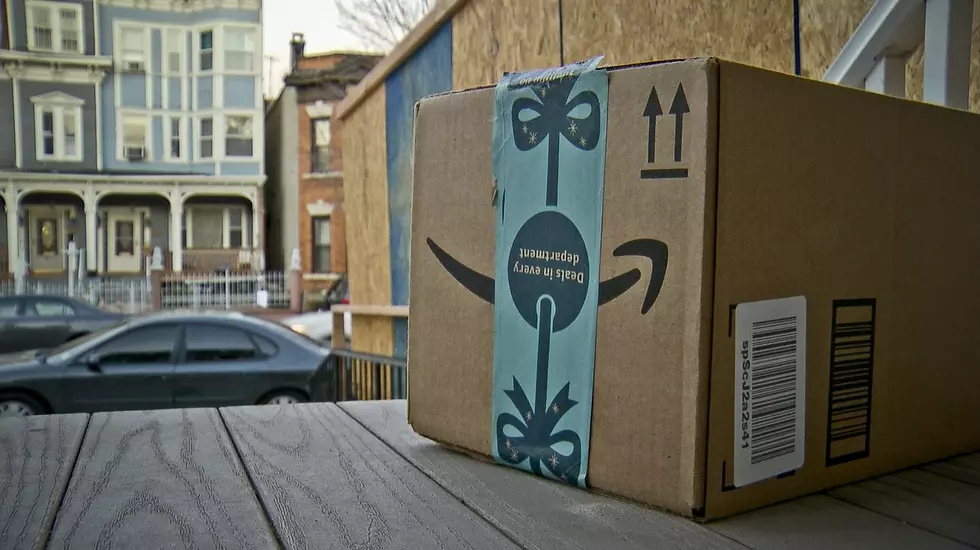 Juvenile porch pirate arrested in Belmar
Amazon package containing a GPS tracker on the porch of a Jersey City home (AP Photo/Robert Bumsted)
BELMAR – An accused juvenile 'porch pirate' was arrested by officers on Friday, according to the Belmar Police Department.
The unidentified adolescent allegedly stole a package off of a porch in the area of 12th Avenue and D Street in the town.
At the time, officers were unable to locate the accused subjects but were able to retrieve the stolen package and return it to its owner.
After further investigation and with the help of video footage supplied by the victim, officers were able to identify the person whole stole the package.
The accused was found on Friday on Ocean Avenue and was placed into police custody. They were charged with theft and released to their guardian.
The Belmar Police Department is urging residents to remain vigilant and to contact them if they believe anything is stolen.
Mark Anthony is a reporter for Townsquare Media: Mark.Kowalski@townsquaremedia.com
More from Townsquare Media News: