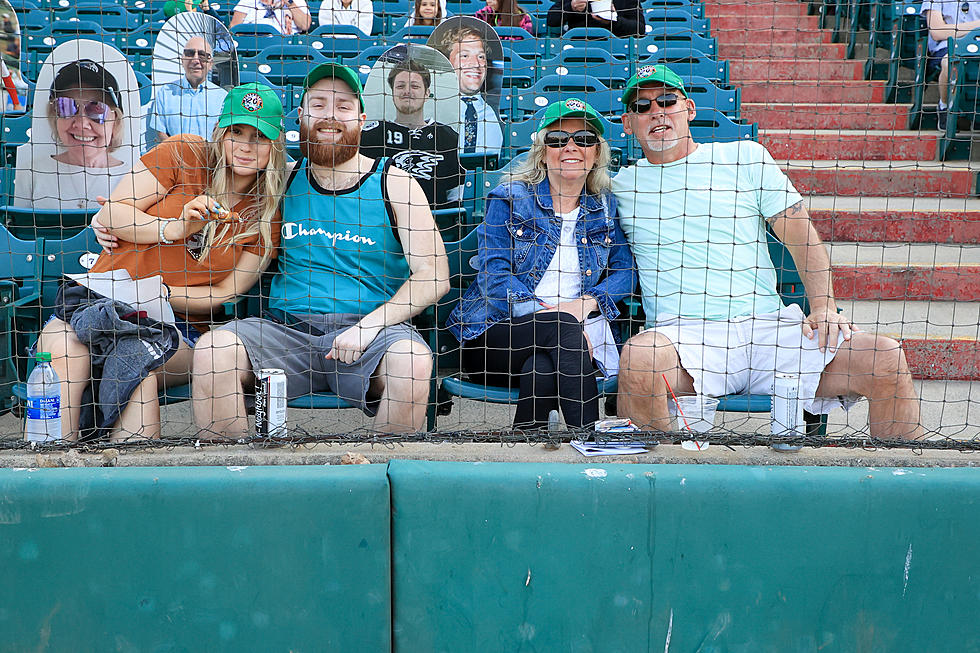 Jersey Shore BlueClaws begin expanding seating capacity at First Energy Park
(Photo Courtesy: Jersey Shore BlueClaws/Michael Dill)
No masks and as you head to First Energy Park in the weeks to come, no social distancing as the Jersey Shore BlueClaws announced that they are starting the process to go to the traditional ballpark layout following the decision by Governor Murphy Monday to ease certain Covid restrictions.
While social distancing and masking will no longer be mandated by state government, the option to request masking will be up to each business and venue.
Governor Murphy also cryptically hinted at more reopening news in the near future.
As for the BlueClaws, no masks are required and with the social distancing news on Monday, the team will be working on setting up more seating for games this season.
There is no set date, yet, for 100-percent capacity at First Energy Park but that day will be here before you know it.
Here are the new and interim seating/ticket guidelines from the BlueClaws:
All ticket package holders will be re-seated to their original seating locations, based on availability. These changes will be reflected in fans' TicketReturn accounts soon. Group ticket holders will be re-seated in chronological game order.
The BlueClaws will keep one section with socially-distant pod seating.
Ticket plan holders who would like to remain seated in a socially-distant manner should email tickets@blueclaws.com by May 28th.
Fans that have already purchased single-game tickets for areas including high-top tables and picnic tables will be re-located into the seating bowl at no additional charge.
The lawn area will revert to general admission as it had been in years past.
Fans that have already purchased a lawn pod do not need to do anything and can access their tickets through TicketReturn for their game.
During the process of re-seating ticket package holders, single-game ticket sales will temporarily revert to seat reservation.
Fans will be able to purchase, and guarantee, a reserve seat to any BlueClaws game, but the actual seating location will be assigned closer to your game date.
Once all ticket package holders are re-seated, single-game ticket purchasers will be able to select their seat at checkout.
"We appreciate the patience of all of our fans from the lead-up to Opening Night and the start of the season," BlueClaws Team President Joe Ricciutti said in a statement. "We have anxiously awaited the return to a normal seating experience for fans and are excited to start this process."
The BlueClaws are on the road this week anyway but return home on Tuesday June 1 with plenty of opportunities to go see the team play ball as they have 12 games in a 13-day stretch upcoming at First Energy Park.
Previous reporting by Erin Vogt was used in this article.
You can follow Vin Ebenau on Twitter and Instagram and email news tips to vin.ebenau@townsquaremedia.com.
When Ocean and Monmouth County Police saved the day
Have You Seen Them? Monmouth County's Most Wanted
12 Times Being High Cost NJ Residents & Towns
Have You Seen Them? Ocean County's Most Wanted
NEXT: 10 Jersey Shore School Districts Losing Millions From S2 School Funding Formula
Ten times drunk driving changed New Jersey Lives Forever
Strange NJ Laws You've Never Heard Of
Marijuana legal in NJ: How do the laws work?
Answers to common questions about legalized recreational marijuana in New Jersey and rules about underage use of weed.
NEXT: INSIDE JOE PESCI'S HILARIOUSLY OVER-THE-TOP LAVALLETTE MANSION
LOOK: GO INSIDE JON BON JOVI'S $20 MILLION MIDDLETOWN MANSION
Go Inside Mike 'The Situation's' NJ Mansion
TAKE A TOUR OF JON BON JOVI'S NEW $43 MILLION PALM BEACH MANSION
Jersey Shore Nor'easter 2021 Listener Pictures
LOOK INSIDE: The Most Expensive House in Rumson
This is the most expensive house for sale in Rumson, NJ in 2021
Peek Inside Snooki's New Toms River Waterfront Home
LOOK: See the iconic cars that debuted the year you were born
NEXT: The 100 Best Places to Live on the East Coast